Kelly Clarkson Slams Weight Critics: Don't Expect Me To Look Like Gisele Bundchen After I Give Birth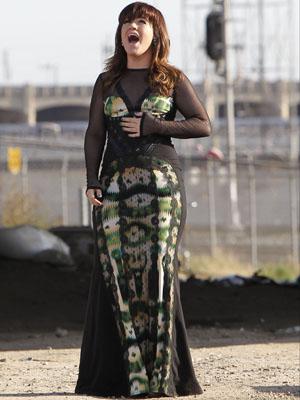 Article continues below advertisement
Although the American Idol alum is ready to embrace her pregnancy curves, she isn't planning a quick slim down, like other celebrities often do.
"I've never been Gisele Bündchen," Clarkson said, "so ain't nobody expectin' that! I like to set a low standard so people don't expect a lot."
In the candid interview, Clarkson also opened up about Blackstock, whom she first started dating in 2012. She revealed that he was worried about what his father—Clarkson's manager—would think.
"He was like, 'My dad's gonna kill me if this doesn't go well.' I said, 'So? We're both adults. And it's gonna go awesome!' In my head, I was like, 'I'm already married to you!'" Clarkson gushed.
Clarkson eloped and married the divorced father of two in Tennessee on Oct. 20.
"I bawled like a baby. We both wrote our own vows, and it was hard to get through them, but I did it," she recalled. "Brandon was like, 'The Notebook ain't got nothin' on me—come on!' And he took me out on the lake in a rowboat. It was very sweet. The whole thing was perfect."