'American Idol' Alum Justin Guarini Reveals Secret Romance With Kelly Clarkson -- And Guess Who Else!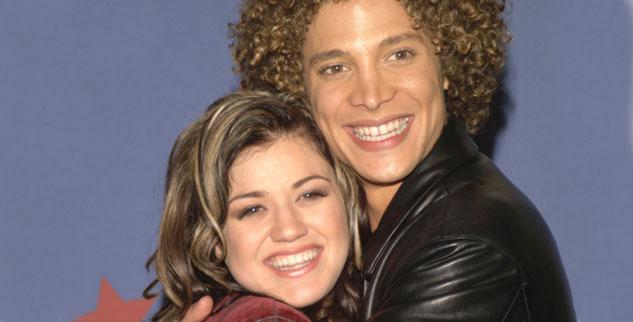 It's been twelve years since Justin Guarini was runner-up on the first season of American Idol, and he's finally ready to spill some juicy secrets about his time on the show. According to Guarini, he had secret romantic relationships with two of his co-stars!
Guarini dished the dirt during a performance of his one-man cabaret show, "Lovesick," in New Hope, Pennsylvania, on Valentine's Day.
Most shocking of all, he says he dated Idol champ Kelly Clarkson!
Article continues below advertisement
According to one reviewer, Guarini told the audience that he "actually had a serious thing with Kelly Clarkson … It started on the set of From Justin to Kelly, the quickie beach movie they did after Idol, and ended when her career really took off and his didn't."
Guarini had previously played coy about their relationship, telling Yahoo that Clarkson was "like my sister," back in 2012. "We've just always been such good friends," he said, admitting, "I'd say we had a good time."
MORE ON:
Brandon Blackstock
During his show last week, it was clear she'd meant more to him as he dedicated a moody performance of Brenda Russell's "Get Here" to the star. One critic called Guarini's obvious "heartbreak" over the end of their romance the "highlight of the show."
But Clarkson wasn't the only Idol singer who got to run her fingers through his notorious curls. Guarini told the show's audience that he also had a fling with fourth-place finisher Tamyra Gray.