Exclusive
Pregnant Kelly Clarkson Sticking By Hubby 6 Months After Cheating Allegations — Happily Prepping For Parenthood!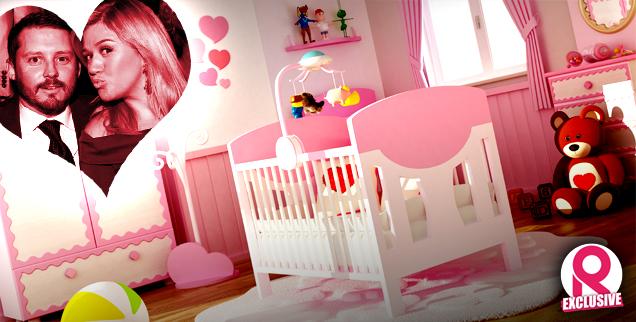 Kelly Clarkson is due to have her first child in just weeks and RadarOnline.com has exclusively learned that despite allegations of her husband cheating on her, the "Since U Been Gone" singer is happier than ever prepping for parenthood.
Clarkson, 32, and Brandon Blackstock have been eagerly awaiting the arrival of their daughter and have put all the finishing touches on their Nashville, Tenn., nursery, a source tells Radar.
Article continues below advertisement
"They are beyond excited over this baby. Kelly is just busting with joy and can't wait to hold her," the insider said.
"They've got the nursery all together and now it's just a waiting game."
Last Dec. Clarkson's newlywed bliss was cracked when an anonymous woman claimed to have had an affair with Blackstock.
"We haven't slept together," the unidentified woman claimed, "but we've been intimate in other ways. I really hope his wife keeps her eye on him because he's not the great man she thinks he is."
"Kelly never really doubted Brandon and all she's ever wanted is a baby," the insider told Radar.
"So they're just focused on their family right now. Of course the report disappeared, because it wasn't true."
As Radar previously reported, Clarkson is due June 18 and if you want to take a peek at their baby registry, click here!