Exclusive
Pregnant Kate Major Released From Solitary Confinement, Michael Lohan Slams Judge For Not Releasing Her From Jail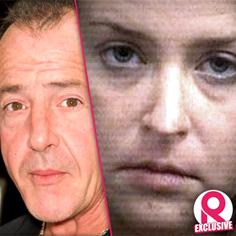 Article continues below advertisement
"Thanks to RadarOnline, I was contacted by Kate's attorney and she informed me that Undersheriff of the Palm Beach County Sheriff's Department was kind enough to agree move Kate to a general population," Michael told Radar.
"They are doing this for Kate to get the medical attention she wants," Michael explained.
"She will be in a better living environment and so she will be around people in case see has a seizure or another medical problem."
Major had been held on the medical ward in a solitary room, but now she has been moved to the general population.
However, Michael said his efforts to have Major released for the remainder of her pregnancy have been denied.
"After a conference call between Kate's lawyer, the prosecutor and the judge, it's very sad to say, but Kate is not going to come home and have the baby and then go back and finish her jail time," he told Radar.
Major's attorney told Radar that she had filed a motion to modify Major's remaining time behind bars to house arrest, but after the call realized that it "wasn't in Kate's best interest to argue the motion so it was withdrawn."
Michael told Radar that he is incredulous at the judge and prosecutor and had hoped Major would be able to spend the rest of her pregnancy at home.
"Frankly it's disgusting and beyond comprehension that they the judge and prosecutor would put Kate and the baby's life at risk, after knowing all the facts of how very high risk pregnancy is."