Dina's Daddy Diss! Lohan Praises Single Moms On Father's Day After Ex Michael Reveals Pregnancy News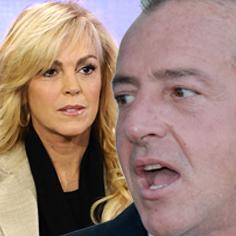 It seems like the feud still stands strong between Lindsay Lohan's divorced parents, Dina and Michael.
The day after Michael, 54, confirmed to RadarOnline.com that his incarcerated girlfriend, Kate Major, 31, was expecting their second child together, Dina, 51- who bitterly split from Michael in 2005- gave a passive aggressive Father's Day shout-out on her Facebook page.
"Happy Father's Day to all the amazing dads and the single moms, like me, who played both roles to our amazing children xo," she posted, sharing a photo of herself with kids Lindsay, 27, Michael Jr., 26, Ali, 20, and Cody, 18, when they were just tots.
Article continues below advertisement
While Lindsay alleges her father wasn't present during her childhood (He served three prison stints in the early '90s), Michael has claimed he "took care" of the entire family all his life.
Michael now has sole custody of his 16-month-old son, Landon, while baby mama Major serves the remainder of her eight-month prison sentence for probation violation (She was arrested on DUI charge after an argument with Michael in March). She is now three-and-a-half months pregnant with their second child.