Win A Free Vacation! Jamba Juice Wants To See How You 'Blend In The Good' Through New Dance Contest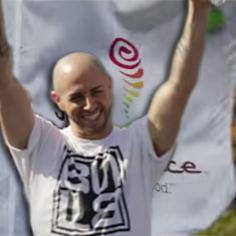 Now that it's almost officially summer – June 21 can't come fast enough! – you're probably going to want to keep cool during the inevitable heat waves with a Jamba Juice smoothie. But why not also beat the heat with a getaway vacation?
Jamba Juice has partnered with celebrity choreographer Brian Friedman to launch a "Blend in the Good" video dance contest! All you have to do is upload a video where you "blend in the good" through dance, and you could win a trip to Los Angeles, New York or San Francisco – all on Jamba Juice!
Article continues below advertisement
To enter, submit your video here.