Heather Clem And Bubba The Love Sponge Ordered To Hand Over XXX Tape With Hulk Hogan In New Lawsuit Twist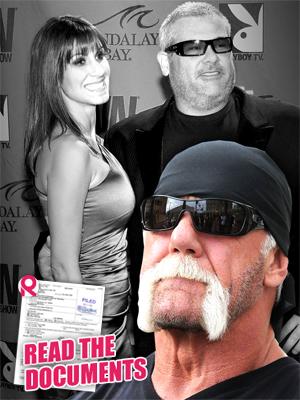 Hulk Hogan's lawsuit in a Florida court against ex-pal Bubba the Love Sponge and his wife Heather Clem has taken a new dramatic twist.
RadarOnline.com has exclusively learned the judge recently ordered Bubba and Clem to turn over "all documents in Bubba's possession, custody or control, including without limitation audio files and private Twitter messages, if any, pertaining to the Terry "Hulk Hogan" Bollea video."
Article continues below advertisement
After Bubba and his wife turn in the salacious materials, the judge will look for any content relevant to the suit, which really means he's going to watch the XXX videos start-to-finish. The judge will also work with a court reporter to transcribe any relevant information so it can later be distributed to the other parties involved.
The judge also ordered Bubba to take pictures of the bedroom where the sex tape was filmed and to "preserve all audio and/or video footage that depicts any sexual activity…"
The order was filed in court on March 14.