Former 'RHOC' Star Lynne Curtin's Shame — One Daughter Starred In Several Graphic XXX Porn Movies, The Other Is A 'Suicide Girl'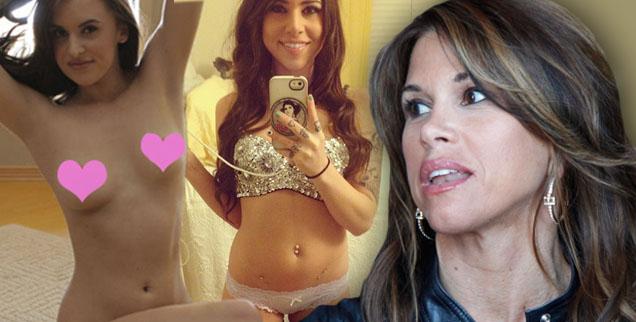 Article continues below advertisement
"I had no idea. Alexa kept telling me that she was a lingerie model and even sent me pictures from the set in scantily clad lingerie," Curtin told the Enquirer.
"But it wasn't until a few weeks ago I found out that she starred in several pornographic movies."
Curtin claims her daughter did the adult movies to pay for plastic surgery costs.
"Alexa told me that she's no longer doing porn and only made a few minor movies last year to get enough money to get her boobs and nose fixed," Curtin said.
"She thought she could make a few movies under an assumed name, get her nose and boobs redone, and nobody would ever recognize her. She was wrong. She now realizes this will follow her for the rest of her life thanks to the Internet."
And it's not just Alexa, Curtin's other daughter, 23-year-old Raquel has also decided to venture into the adult lifestyle brand by becoming a "Suicide Girl" -- a website that features tattooed pin-up girls.
And although it's been a rough few years for Curtin, she's kept her head up and runs a jewelry design company also featuring accessories for dogs and hand bags.
To find out more about this story, pick up the latest issue of the National Enquirer, on newsstands everywhere Thursday.