Mother Knows Best? New Tell-All Reveals How Baby-Crazy Hillary Clinton Micromanaged Daughter Chelsea's Sex Life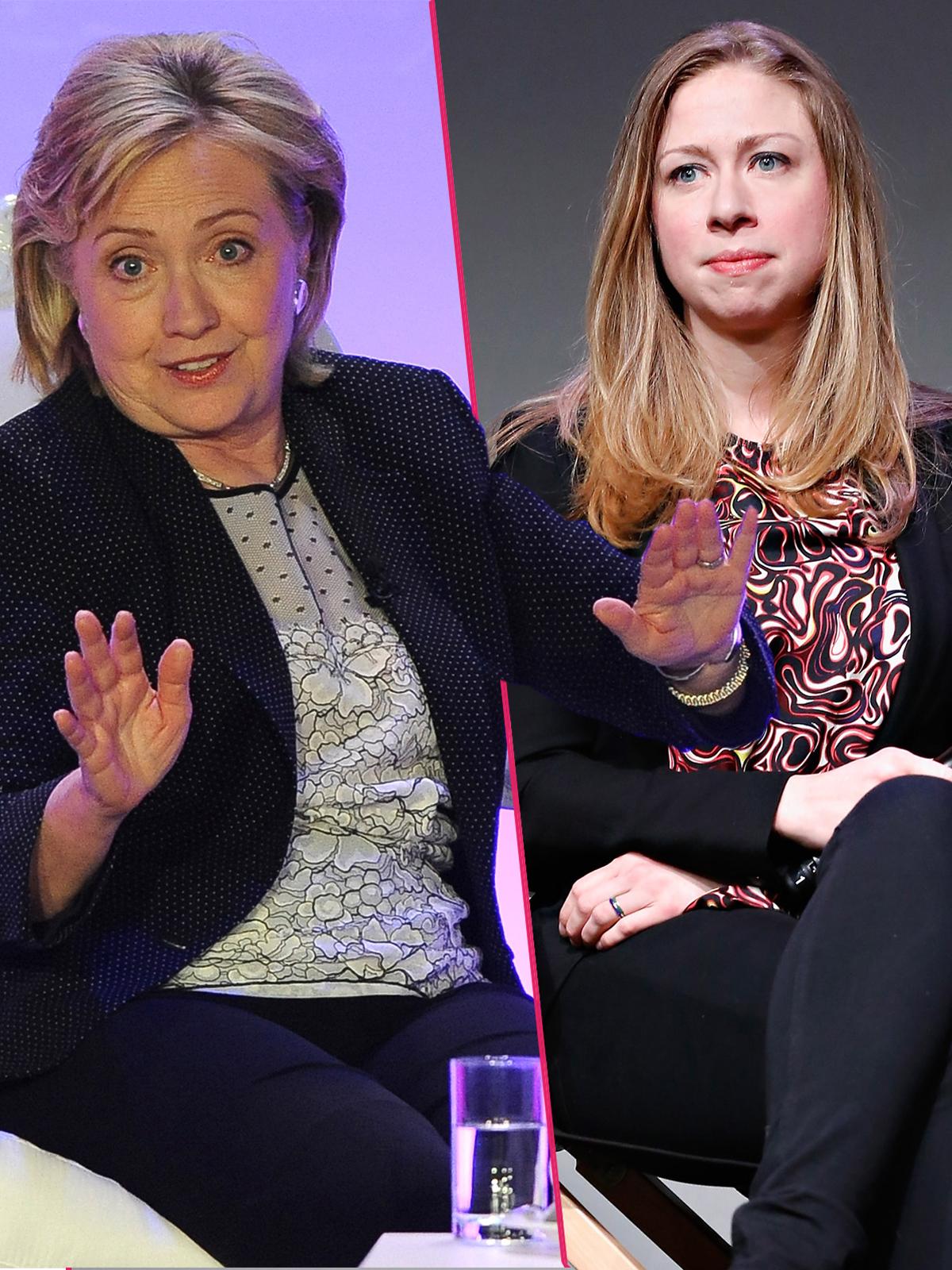 Hillary Clinton has been a First Lady, presidential candidate and Secretary of State, but she's also a mom — one who really, really wanted grandchildren. According to a new tell-all Blood Feud by Edward Klein, Hill was so desperate to become a grandmother before her next presidential run, she even pressured her daughter Chelsea with tips on how to conceive! Only RadarOnline.com has all the awkward details.
Article continues below advertisement
In the spring of 2013, Klein writes, "Hillary had been urging Chelsea to get pregnant, and each time Chelsea had replied that she and Marc were trying, but so far without any luck."
"According to one of Hillary's friends," Klein claims, "Hillary told Chelsea that she needed to get away from all the stress she was under. 'Your father and I had the same problem,' Hillary said. 'Your father had just been elected governor and I was a partner at the Rose Law Firm. And so we decided to take a vacation in Bermuda, and that's when I finally was able to become pregnant with you. So I recommend that you leave your cell phones and iPads at home and don't tell anybody where you're going.'"
In the end, Klein claims, "Chelsea took her mother's advice" and in April, she announced that she and husband Marc Mezvinsky were expecting.
But that doesn't mean she'll just be a mom. A source close to Hillary told Klein, he claims, "Chelsea is positioned to take over the Bill, Hillary and Chelsea Clinton Foundation when Bill can no longer run it day to day … Chelsea will also play a big role in Hillary's campaign. With her dad's guidance, she is almost certainly going to be in daily control. She knows the family business in and out. She's become a wizard at politics, because she's been an apt pupil and loves the nitty-gritty of it."
"Someday she may run for office herself, probably for a House seat from Manhattan," the source claims. "But Bill and Hillary are torn over that. They'd be thrilled to see her in office. But Hillary says politics is rough for a woman, and that you're treated harsher than a man in many ways."