Second Transgender Model Claims She Had Sexy Tryst With JLo's Former Boy Toy, Casper Smart -- 'We Had A Kiss & Did A Little More'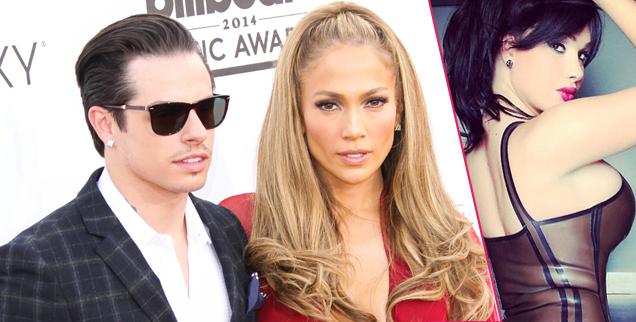 A second transgender woman has come forward claiming she had a sexual tryst with Jennifer Lopez's now-former boyfriend, Casper Smart.
Twenty-five-year-old Xristina Marie claims she shared a kiss "and a little more" with Smart, 27, during a Miami romp in his car -- before the split with JLo.
According to a new report from The Sun, Smart contacted Marie on Instagram after seeing her in a nightclub and begged her to send him provocative selfies and even asked her to take her clothes off for him during a video chat.
Article continues below advertisement
Busted . . . BIG TIME! 12 Hollywood Stars Caught On Camera Cheating
"I was in a club and Casper was smiling and being flirty. Everyone in Miami knows who I am. I think someone would have told him," the Colombian-born transsexual said.
"Then a few days after that I got a friend request from him on Instagram. He started messaging me. We started talking and he met me in his car and we went for a little ride around Miami."
Article continues below advertisement
"We played around — a little more than the first time," she said.
"We grabbed each other and we touched. We did everything you can do while driving."
Marie described Smart's interaction with her on Instagram alleging he asked for a sexy photo of her saying, "Surprise me" and commented on a thong picture she posted saying, "Not good enough."
As RadarOnline.com previously reported, transsexual model Sofie Vissa was the first to claim JLo's boyfriend exchanged XXX photos and messages with her.
"I sent him like five or six pictures," Vissa said .
"There were a couple of semi-explicit ones and then the last one I was completely nude. And he 'liked' the post."
In lieu of the allegations, it was revealed that Smart and Lopez, 44, had actually broken up two months ago, calling it quits in April.
Neither Smart nor Lopez have yet to directly comment on any of the transgender romp allegations yet.