John Edwards' Former Aide Andrew Young Arrested For DWI With Child In His Vehicle, Faces Child Abuse Charge As Well, Cops Say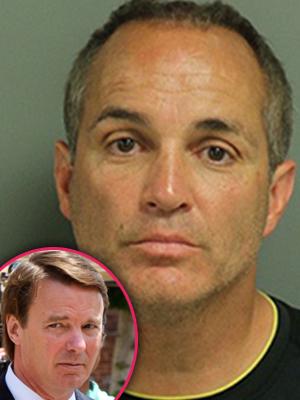 Andrew Young, ex-presidential candidate John Edwards' former right-hand man, was arrested in Raleigh, North Carolina late Sunday in connection with DWI and misdemeanor child abuse, as he had a child in his vehicle at the time he was stopped.
Police said the 48-year-old Young claimed he was coming home from Walnut Creek Amphitheater, the site of a concert where he consumed four beers. Young was "involved in a road rage incident where he punched a vehicle," authorities said.
Article continues below advertisement
At the time he was apprehended, Young's eyes were red and glassy, and he was slurring when he spoke, police said. The politico declined to take a field sobriety test.
The former Edwards aide was released early Monday after he posted $2,000 bond, officials said.
Young was also arrested in connection with DWI in 2006. Young — who infamous claimed HE fathered Rielle Hunter's love child with Edwards — eventually turned on the one-time presidential candidate, penning a 2010 tell-all and testifying against him.