Robert De Niro: My Father Was Gay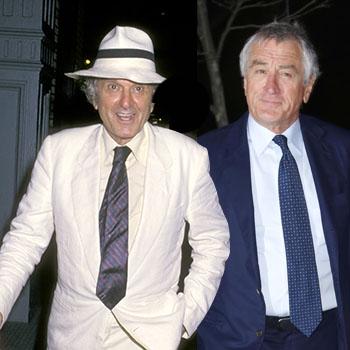 Robert De Niro says his father was gay.
The legendary actor makes the personal revelation in an upcoming documentary which he "felt obligated" to make about the late artist Robert De Niro Sr., who died 21 years ago after a bout with cancer.
"It was my responsibility to make a documentary about him," the Taxi Driver star tells OUT magazine, admitting a pang of regret over the wall of silence surrounding his patriarch.
Article continues below advertisement
Watch the video on RadarOnline.com
The ultra-reclusive Oscar winner, in the chat, opened up a bit about the inner working of the relationship with his father. "We were not the type of father and son who played baseball together, as you can surmise. But we had a connection … he was absent in some ways. "He was very loving. He adored me … as I do my kids." The documentary, Remembering the Artist: Robert De Niro, Sr., hits HBO June 9.