Michelle Knight Lashes Out At Critics Of Rescued Kidnap Victim, Cries 'I Was Threatened To Be Killed' Too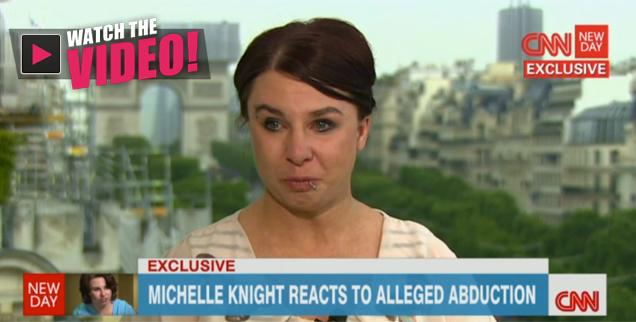 Article continues below advertisement
The woman was allegedly abducted by her mother's boyfriend, 42-year-old Isidro Garcia, when she was 15, raped, beaten, forced to marry her captor and gave birth to his child.
SLIDESHOW: 52 Crimes That Shocked The World
Since the news broke some neighbors of the couple have come forward to say that they didn't believe the victim was held against her will.
"She never showed a sad face or worried face," said a neighbor and continued: "She had plenty of time to actually escape so it's hard to believe this is really going on because she had a lot of free time."
Knight, who along with Gina DeJesus and Amanda Berry, was tortured by Castro in his Cleveland house of horrors, broke down in angry tears refuting these statements.
"Just because you're not chained up and you're not locked in the basement doesn't mean you ain't trapped," Knight, who changed her name to Lily Rose Lee, told CNN's Kate Bolduan.
"I know exactly what it feels like to be trapped in your own mind, your emotional mind, and told you can't do anything about it, nobody will care about what you say."
Article continues below advertisement
Describing more of her victimization, Knight slammed the critics of the girl, relating it to her own torture.
"I was threatened to be killed. I was threatened that nobody cared about me," Knight said.
"For a girl like her the emotional torture is so painful that she chose not to hurt other people. Because he may have threatened to hurt her, he may have threatened to hurt the people that she was talking to."
Overcome with emotions, and her voice breaking, Knight said that kind of attitude shown by the neighbors hurts victims.
"You're making people not want to come out, not want to say anything. You're making people want to sit there and keep it to themselves and go through the abuse when you say stupid crap like that."
Garcia charged with a felony count of forcible rape, three felony counts of lewd acts on a minor and a felony count of kidnapping to commit a sexual offense.