Michelle Knight Opens Up To Dr. Phil In Emotional Interview About Ariel Castro Kidnapping, 'Torture, Rape, Horror'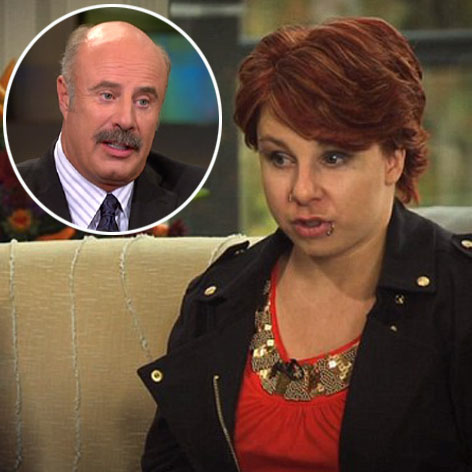 In her first in-depth television appearance, Ariel Castro kidnapping survivor, Michelle Knight, is opening up to Dr. Phil McGraw in an emotional two-part interview airing next week.
"When you listen to her describe the horrible living conditions and how she was treated, you wonder how anymore lasted a day let alone more than a decade. In the 12 years of doing the Dr. Phil Show, no one has changed me like Michelle Knight and her story of survival," an emotional McGraw told his audience during the taping.
Article continues below advertisement
Knight, along with Gina DeJesus and Amanda Berry, were held for more than a decade at Castro's Cleveland house of horrors before they were rescued in May.
Knight revealed there were long periods where she was kept in chains, often with a motorcycle helmet covering her head. If she tried to speak out, Castro covered her mouth with duct tape.
Physically and sexually abused and tortured, Knight also described being "tied up like a fish."
Castro pleaded guilty to a litany of charges against him and was sentenced to life plus 1,000 years in prison. He was found dead in his cell in September, the result - said the coroner -- of auto-erotic asphyxia.
"Michelle Knight's story of horror and courageous survival almost defies description and has changed me like no other in 12 years of doing the show," Dr. Phil added. "Her dark journey from victim to victor is beyond compelling."