Exclusive
Elliot Rodger Was Taking Xanax In Days Before Mass Shooting, Insider Says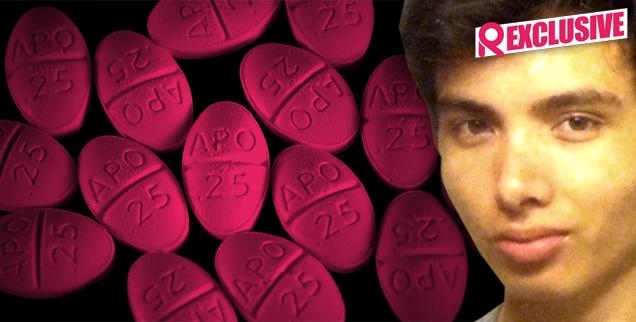 Elliot Rodger's parents Peter & Li Chin have told law enforcement that their son had been taking Xanax in the days before the horrific murders, and feared he could have been abusing the anti-anxiety medication, RadarOnline.com is exclusively reporting.
The Xanax had been prescribed to Elliot by a family doctor, according to law enforcement sources.
"Elliot had been taking Xanax for awhile, according to his parents ... there were fears he might have been addicted to it, or taking more than was prescribed," a law enforcement source told RadarOnline.com. "The Santa Barbara Sheriff's Department will be conducting formal interviews with Elliot's doctors, and will review his medical and prescription drug records.
Article continues below advertisement
"During Elliot's autopsy which was conducted by the coroner in Santa Barbara, blood samples were taken for the sole purposes of determining if there were any legal or illegal drugs in his system.
"Toxicology results are pending, and will take about 4-6 weeks for results. There is no way to determine at this time if Elliot had taken Xanax on the day of the killings, but the the toxicology results will most likely be able to ascertain if he was."
Rodger on May 23 killed six people and then himself , in the college town of Isla Vista, Calif, adjacent to the University of California Santa Barbara campus.
In his manifesto, discovered by law enforcement after the rampage, Rodger goes after everyone and everything that he blames for destroying his life, especially sex.
His parents had divorced when he was young and his father had remarried but Rodger never liked his stepmother, and in his final days, planned to kill her. He became a World of Warcraft "addict" and became increasingly withdrawn as he grew older. He complained about being embarrassed because he had to take the bus to school, and he disliked minorities.
Article continues below advertisement
When hearing an African American classmate brag that he'd lost his virginity at age 13, Rodger was outraged.
"How could an inferior black ugly black boy get a white girl and not me? I am beautiful and I am half white myself. Rodger's mother is from Malaysia I am descended from British aristocracy. He is descended from slaves."
As RadarOnline.com previously reported, Elliot refused to take to take psychiatric medication prescribed by a mental health professional because he looked up the side effects, and determined he didn't need it.
At the time of Elliot's killing spree, he hadn't seen a psychiatrist in over two years, and was being treated by a duo of psychologists in Los Angeles and Santa Barbara.
"At the time of Elliott's killings, he was being treated by two psychologists: one in Santa Barbara and another in Southern California," a family insider previously told us. "His family now recognizes that he should have been in intensive treatment including psychiatrists.
"They did everything they could to get him help, and they are absolutely riddled with guilt and self loathing because of Elliott's actions."