Does Babs Bite The Hand That Feeds? Barbra Streisand Finds Sex Between Gays 'Distasteful'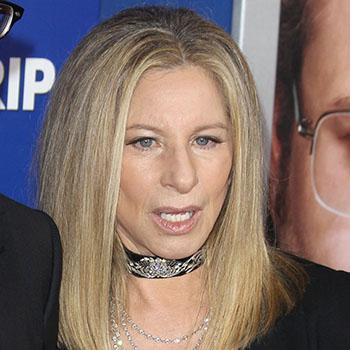 Despite her status as a gay icon, Barbra Streisand reportedly took a dig at the homosexual community, according to playwright Larry Kramer.
Kramer — who worked closely with the legendary entertainer in trying to bring his play The Normal Heart to film after she bought the right to the HIV/Aids-related play in 1986 — told the NY Times that the "The Way We Were" singer was put off by pictures of gay men making love to one another as he tried to persuade her to include a same sex love scene in a potential film.
Article continues below advertisement
"I bought her a book of very beautiful art pictures of two men making love, and she found it very distasteful," Kramer recalled.
The 72-year-old star of The Prince Of Tides — whose son Jason Gould is openly gay — responded in saying her predilection toward the material was a "matter of taste, not gender.
"Larry was at the forefront of this battle and, God love him, he's still fighting — but there's no need to fight me by misrepresenting my feelings," she said. "As a filmmaker, I have always looked for new and exciting ways to do love scenes, whether they're about heterosexuals or homosexuals."
Kramer took another dig at Streisand in pointing out that the man who eventually bought and has produced the film of The Normal Heart, Glee creator Ryan Murphy, funded the HBO film with his own bankroll, a move Streisand never made in the decades she had the chance to do so.
Murphy putting his money where his mouth is, so to say, "shows how much he wanted to do this, and how tacky it sort of is that Barbra never would think of something like that."
The Normal Heart, starring Julia Roberts, premieres on HBO Sunday.