Barbra Streisand Transfers Millions Of Dollars In Vegas Property To Hubby James Brolin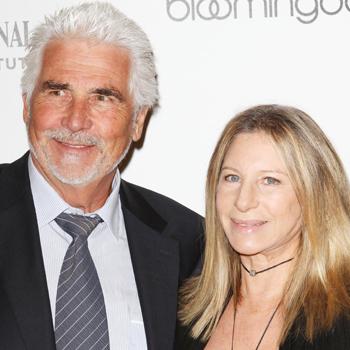 Mega rich superstar Barbra Streisand has been transferring millions of dollars worth of Las Vegas properties to her husband James Brolin, RadarOnline.com has learned.
Streisand, 68, who is estimated to have amassed a $600 million fortune during a legendary 40-year career swapped five properties to her husband of 12 years in 2008 under the 'Interfamily Transfer and Dissolution' property transfer loop-hole.
Article continues below advertisement
This permits the transfer of ownership within a family without the home actually being sold; the benefits are if you do this then the property owner can avoid increases in property tax by the authorities.
Streisand and Brolin have one of the most solid marriages in Hollywood, and there is no questioning her financial astuteness.
Born into a poor Brooklyn family, the iconic performer and two-time Oscar winner became one of the most successful entertainers of all time, selling over 140 million albums worldwide.
And she has proved to be very savvy when it comes to property investments also.
Ultra-Rare Babs' Cabaret Concert!
She and Brolin live in a massive compound in Malibu which is estimated to be worth $100 million.
Streisand bought the three adjacent Point Dume properties in 1997 after selling and then donating to charity a portion of her former Malibu ranch in the hills.
Article continues below advertisement
The 10,485 sq ft main house has eight bedrooms and 11 bathrooms. Her 2013 sq ft guest house has 3 bedrooms and 2 bathrooms, while the third 5,961 sq ft property has 8 bedrooms and 7 bathrooms.
The twice married Streisand -- who has a son Jason Gould by actor Elliot Gould -- is known to be extremely private and is rarely seen out with her second husband Brolin.
The couple has no children together. Brolin has two children from his first marriage including Academy Award nominated actor Josh Brolin.