WEEKEND BOX OFFICE: Little Love For Little Fockers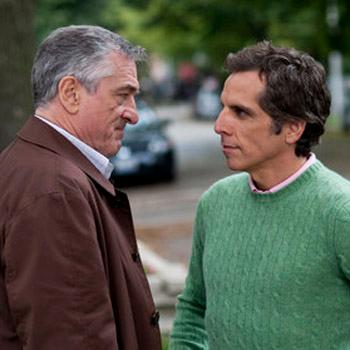 It may have finished # 1 at the box office but with just $48.3 million in ticket sales over the five-day Christmas weekend, that figure is a major disappointment for Little Fockers, a film that cost $100 million to make. Ben Stiller, Dustin Hoffman, Robert DeNiro, Barbra Streisand, Owen Wilson -- all those big stars with big salaries couldn't buy the love.
There's better news for the great Jeff Bridges and True Grit. The remake -- or re-imagining as Hollywood likes to say -- of the classic John John Western, took in $36.8 million over the five days. Extremely strong word-of-mouth resulted in fantastic figures each day. The movie has already grossed what it cost to produce.
Article continues below advertisement
VIDEO: Jeff Bridges Wins Oscar For Crazy Heart
RadarOnline.com's award for this week's DOA bomb goes to Gulliver's Travels 3D. The studio had so little faith in the Jack Black fantasy, it didn't open it until Christmas. It took in a painful $7.2 million in two days.
RELATED STORIES:
Denise Richards & Nikki Sixx See Little Fockers
Owen Wilson, Wet & Wild In Maui