Rich Voice: Barbra Streisand Got Paid $230K Per $ong To Perform At Private New York Gig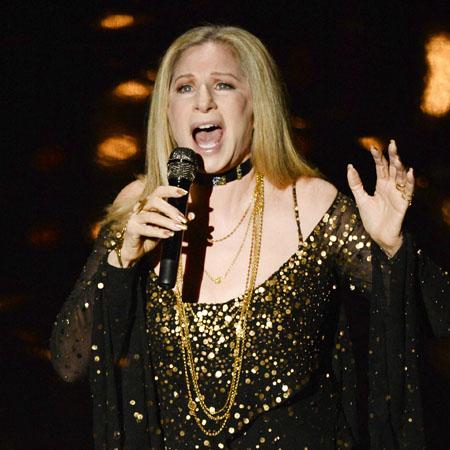 Barbra Streisand was paid $2.3 million for a private concert, it can be revealed.
The 'Woman in Love' singer reportedly cashed the huge cheque after playing to a group of bankers at New York City's Lincoln Center on Friday.
The 71-year-old star was listed as the 2:45 p.m "surprise entertainment" on the schedule of investment firm Baron Funds' 22nd Annual Baron Investment Conference at the Metropolitan Opera House.
Article continues below advertisement
Barbra performed just 10 tunes, including 'Memory', 'You Don't Bring Me Flowers' and 'People', before being whisked off stage just as stealthily as she arrived, according to the New York Daily News.
Around 4,000 lucky Baron shareholders enjoyed the hour-long afternoon concert, which also featured performances from Counting Crows, Melissa Etheridge and Katharine McPhee.
Meanwhile, Funny Girl star Barbra recently said she never listened to her family's advice about having a sensible job, and decided to follow her dreams of stardom instead.
She said: "My mother told me I should be a secretary, but I wanted to be an actress from when I was very young. Looking back I think it was maybe an escape.
"I just had a belief in myself. As a young woman I wanted nothing more than to see my name in lights."