Exclusive
Bye Bye Aviva! Drescher Getting Cut From MORE Episodes & May Be Fired From 'RHONYC'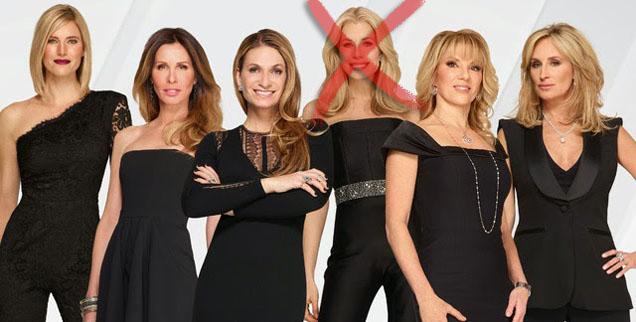 Is Aviva Drescher on the Big Apple chopping block?
The Real Housewives of New York City star was put on a three-episode hiatus from the Bravo reality show, a situation she told RadarOnline.com was "not newsworthy," but we have exclusively learned that not only is she going to be cut out of MORE future episodes, but she may be fired at the end of the season.
"Aviva has had a really bad time this season," a source close to the situation told Radar.
Article continues below advertisement
"Because she refused to go on two separate trips with the rest of the women the producers are fuming at her and they're taking her out of the show as punishment."
As Radar previously reported, Drescher denied being fired from RHONYC, even though she is out of episodes 9, 10 and 11 and the opening credits this season after she refused to go on a group trip to the Berkshires, but the source said she's out of future episodes too.
"Aviva also refused to go to Montana with the women, so she won't be in those upcoming episodes either and they're planning to do the same thing with the opening credits – take her out of them," the insider revealed to Radar.
"No one would want her to risk her health or anything if that's the reason she claimed was why she didn't go, but the producers are fed up with her now."
And her absences might actually be signaling a bigger change for Drescher as well.
"Aviva might get axed from the show at the end of the season," the source said.
"Her storyline about Bookgate was dumb and then not being part of the rest of the show is making her more difficult so the producers are seriously considering firing her at the end of the season."
Do you think Aviva should stay on the show? Sound off in comments.