Zac Efron Admits His Drug Battle Is A 'Never-Ending Struggle,' Calls Skid Row Fight With Homeless Man 'The Most Terrifying Moment Of My Life'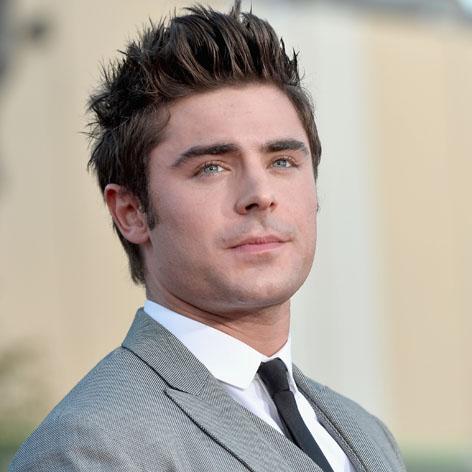 Article continues below advertisement
"I had a friend come pick me up late at night -- we were looking for a place downtown to get a bite and catch up," Efron told The Hollywood Reporter. "We were having trouble finding somewhere -- a lot of places were closed -- and the car ran out of gas off the 110. It was ridiculous. We had to pull over, and I called Uber."
While waiting, "A homeless guy, or vagrant, tapped on the driver's-side window. Before I knew it, he the friend was out of the car, and they started fighting. I saw that the homeless man was carrying some sort of a knife, or shank, and I got out of the car to disarm him. At some point, he dropped the knife, and I got hit pretty hard in the face -- and almost instantly the police were there to break up the fight."
"It was the most terrifying moment in my life," Efron added.
As we previously reported, news of the actor's drug demons have leaked in the past 12 months, as he's been tied to two rehab stints; a mysteriously-broken jaw; narcotics ranging from prescription pain killers tostreet drugs; and even, at one point, found a party mate in Charlie Sheen.
Efron insisted he is cleaning up his life, claiming he has joined Alcoholics Anonymous and recently started seeing a therapist.
"I just started going," he said. "And I think it's changed my life. I'm much more comfortable in my own skin. Things are so much easier now."
But admitted his battle with addiction "is a never-ending struggle."
Despite dealing with his struggles in the spotlight, Efron is using his life lessons to focus on his future and career reinvention.
"Without those moments where you feel like your lowest, it's impossible to appreciate the high ones," he said. "But I sit here in front of you today much happier and healthier than I've probably ever been."