Exclusive
Homeless Housewife? Phaedra Parks' Hubby Apollo Nida Could Have Properties Seized In Fraud Case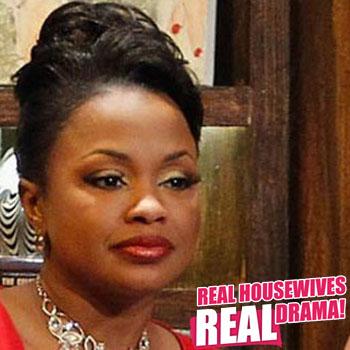 Article continues below advertisement
Court documents filed on April 24 and obtained by RadarOnline.com state that "Upon conviction of the offense alleged… Nida shall forfeit to the United States … any property constituting or derived from proceeds obtained directly or indirectly as a result of" his alleged scam. If the court can't find or agree upon what that property is, the government will expect a cash payment.
Nida is still a long way from conviction, but should reality TV star Parks be worried about losing her home? Probably not.
Nida and Parks signed a pre-nup before marrying in 2009, and according to property records obtained by RadarOnline.com, they have managed to keep their property holdings separate since then.
In fact, when Parks and Nida moved into their $849,000 Buckhead mansion in 2013, according to a sale report, her name was the only one on the lease.
In addition, she is still the owner of a $161,900 home in Athens, Georgia, according to property records.