Miss Kay's Secret Pain: 'Duck Dynasty' Star Reveals Suicidal Thoughts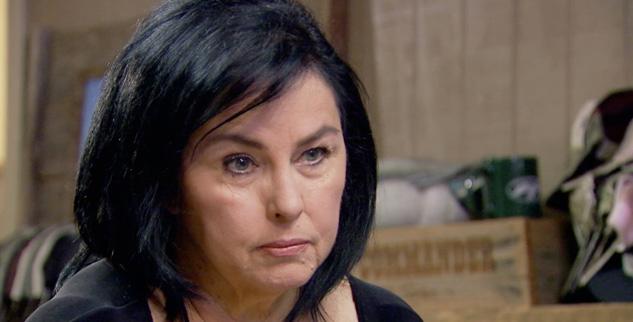 It's safe to say that without Miss Kay, the Duck Dynasty never would have come to be. But a world without the bearded, bawdy clan was almost a reality, RadarOnline.com has learned, since Miss Kay once came close to committing suicide! The reality TV star and family matriarch opens up for the first time about her darkest hour in her new book, The Women of Duck Dynasty, and Radar has all the details.
Article continues below advertisement
Miss Kay has previously revealed how she struggled with husband Phil Robertson during his years as a heavy drinker. But "the last straw," she says, was when he had the nerve to accuse his weary wife of cheating on him.
After he launched the accusation in a drunken rage, "I hit rock bottom," Miss Kay writes. "I have never felt as totally hopefuls as I did that night. I simply could not see any way out of a terrible situation for the boys and me. I finally accepted the fact that I could not fix our lives and had no one to help."
So, sobbing, she locked herself in the bathroom, and "realized I just wanted to go to sleep for a long time. I did not consciously want to kill myself, I just wanted to take enough Tylenol … to have a nice, long rest."
Previously, Miss Kay has been more bleak about the moment, saying, "I just didn't want to live any more. … if I could just go to sleep and not wake up."
"And I wanted to scare the daylights out of Phil," she writes. "I wanted to punish him for everything that he had put me through."
Article continues below advertisement
"I told myself I didn't care if I slept forever," Miss Kay admits, "but deep down I don't think I really wanted to die."
At that moment, "the darkest place" she ever experienced, "through my sobs I heard he sound of little feet headed toward the bathroom door," she writes. "I could tell all three boys in their house shoes were coming to talk to me."
"'Mom, don't cry,'" her son Alan said. "'God will take care of us.'"
"In an instant it was like a lightbulb came on for me" she writes. "'What am I doing?' I asked myself. 'I have three little boys. I can't leave them with a drunk.'"
So, after a moment of prayer, she composed herself and opened the bathroom door.
And the rest is reality TV history.