Where's The Beard? Minister Brother Joins 'Duck Dynasty' Cast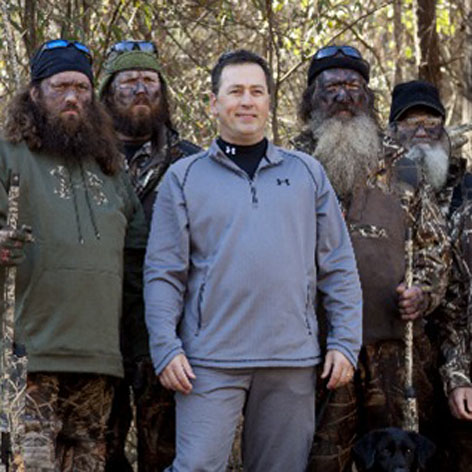 Duck Dynasty will have a brand new cast member when it returns in August, but he'll be missing one of the trademark images of the hit reality series. He won't have a beard!
Alan Robertson, the oldest of kay and Phil Robertson's four sons, and a preacher by profession, has decided to bring his ministry to his family's 10 million weekly viewers.
His usual gig is at the White Ferry Road Church in West Monroe, Louisiana, where it is not unusual to have 1,500 followers -- including his family -- listening to his Sunday sermons.
Article continues below advertisement
"The beards are so iconic," Alan told The New York Post.
"All this time I've been flying under the radar. I can go to Starbucks and get Mama coffee. That is about to change.
"What I do for our church-you see, it's a pretty good-sized church-impacts a lot of people, but because of my association with the show, I'll get to minister to a lot more people," Alan said.
Duck Dynasty begins its fourth season on A & E August 14.