Miley's Dog Days: 'Miserable' Cyrus Mourns Loss Of Pet Pooch Floyd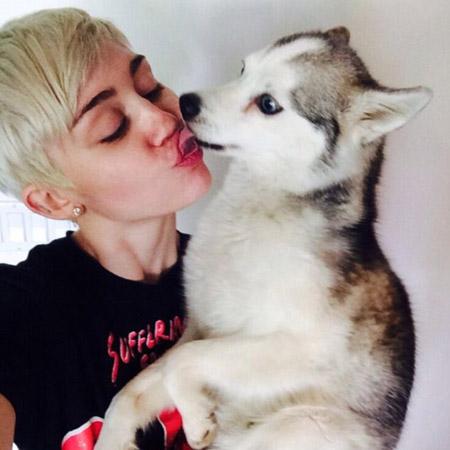 Miley Cyrus is mourning the loss of her beloved Alaskan Klee Kai dog Floyd, who passed away Tuesday, and we've got the details for you right here on RadarOnline.com.
The 21-year-old posted a moving memorial to the canine, her pet of three years on Twitter Tuesday, saying "Today is the 2nd worst day of my life.
"I don't wanna say it because I don't want it to be real... But my precious baby Floyd has passed away. I am broken," the "We Can't Stop" singer tweeted, before sending a sad, disturbing message about her state of mind in the wake of the dog's death.
Article continues below advertisement
"I know I don't mean it but I wish he would've taken me with him this is unbearable," Cyrus wrote. "What am I gonna do without him?
"I am miserable."