Holiday Heartbreak: Caroline Manzo's Beloved Dog Dies On Christmas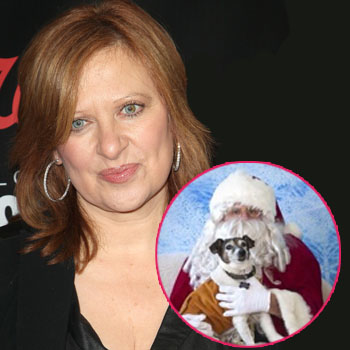 Caroline Manzo's family suffered a holiday heartbreak when their beloved Austin, a Jack Russell terrier, died on Christmas day,RadarOnline.com has learned.
The pup hadn't been doing well, per the family's tweets, and eventually passed away after 17 years with the Manzos.
"RIP my beautiful little puppy, you were so loved. Santa has a new sidekick – xoxo," the former Real Housewives of New Jersey star wrote Wednesday evening on Twitter.
Article continues below advertisement
Her son Albie wrote a lengthy, heartfelt note, revealing their pup helped him through his "tough time" growing up.
"It's a tough day for me because I didn't lose a dog, I lost a piece of what has always kept me smiling over the years.
"I had a really tough time at school growing up. I didn't exactly enjoy myself in my early teens. But No matter how my day was, he was there just kind of waiting to hang out. Hanging out at home always made me forget the other stuff. Austin meant a lot to me," Albie opined on Dec. 25.