Exclusive
Obama Shuns Kim! Kardashian Is 'Political Poison,' Campaign Insider Says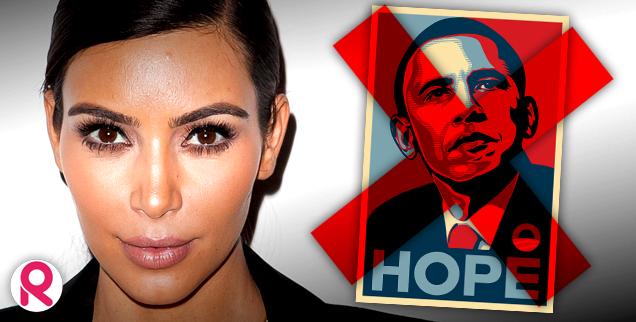 President Obama thinks Kanye West is a "jackass," and RadarOnline.com has exclusively learned, he's no fan of the rapper's fiancée either! Though Kim Kardashian has reached out multiple times to stump for the President, a political insider reveals that the Obamas "wanted nothing to do with her" and turned her down flat!
Kardashian was outspoken in her support of Obama during his 2012 presidential run, and even "wanted to be a 'surrogate' for the campaign," the source explains, but "they wanted nothing to do with her. She was not the young, cool, image they wanted to portray at all. Even though she kept asking, the campaign would never let her do anything in an official capacity."
Article continues below advertisement
Celebs Who Have Slammed The Kardashians
More popular was Katy Perry, who also attended the event and was front and center throughout Obama's presidential run.
"Katy is on a different level than Kim," the insider explains. "Everybody loves Katy. Kim is so controversial and it's just too risky for any candidate to have her involved."
Does Kim Kardashian's endorsement of a candidate make you want to vote for them? Sound off in comments below.