Groomzilla Strikes Again! Fan Fury As Kanye West Postpones Australian Tour — So He Can Wed Kim Kardashian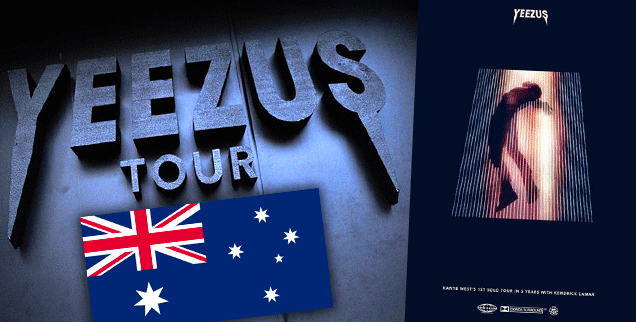 With less than two months until Kanye West and Kim Kardashian marry in France, it's wedding planning crunch time for the couple -- and groomzilla West seems to be feeling the pressure. He announced today that he would postpone his planned Australian tour -- which had originally been scheduled for the weeks before the May 24 event -- until the fall.
West claimed he made the switch to give himself more time to work on his upcoming studio album, due later this year. But on Twitter, fans seemed to think that it was no coincidence he was postponing his professional obligations as he preps for the big day.
Article continues below advertisement
"Kanye West postponed tour cuz he's a control freak and needs to stay and oversee the minutia of the wedding," @TAndre6 wore. "Bible!"
"Everyone calm down about the Kanye shows being postponed," user @oliviajc wrote. "Y'all know this means the Royal Wedding is about to happen, a small price to pay."
And @EastAfricaChild added, "I feel bad for his Australian fans. Kanye's on wedding mode."
As RadarOnline.com has reported, West has taken the reins and gotten "out of control" in wedding planning. Sources said, "It's just insane. Kanye has basically billed it as … breaking the boundaries of what to expect when it comes to a wedding."
"This will be the event of the year," the source continued. "Think fashion runway, stage show performance. Think avant grade. Think nothing like you've ever seen."
With the couple riding on the wave of fashion cred following their Vogue cover debut, expectations are certainly high. Stay tuned!