Kelly Osbourne On Kimye 'Vogue' Cover: No One's Decision Matters More Than Editrix Anna Wintour's; Implores Haters To 'Stop Bleeping On People's Dreams!'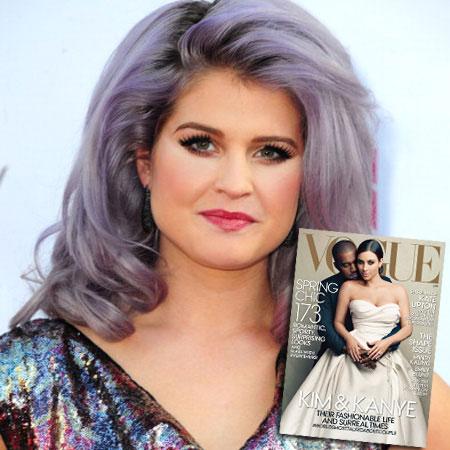 Article continues below advertisement
Osbourne conceded that she feels the shot "looks like a really beautiful picture for the cover of prom magazine," which helped her to "understand why the fashionistas of the world would not like it," but it's not something Wintour — or Kimye — should have to apologize for.
"I am willing to bet my life that whether you recognize it or not somewhere hidden deep down inside of all of us is the dream of being on the cover of VOGUE!!!" she pointed out. "So back off stop sh*tting on people's dreams that have come true and try for once to be happy for other's success.
"Stop raining on their parade!"
Osbourne also compared the cover to other controversial covers of years' past, such as John Lennon and Yoko Ono nude in Annie Leibovitz's Rolling Stone shot; and Vanity Fair's 1991 shot of a naked and pregnant Demi Moore in her birthday suit.