Bad Bieber! Justin Fined $11.5K For Skipping Deposition To Party In Miami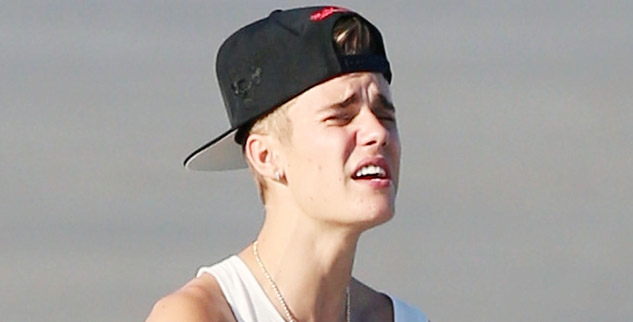 Justin Bieber may not serve any more jail time for his Miami DUI charge, but a Florida judge just handed down a serious smack down to the pop star in another case. RadarOnline.com has learned that Judge Sarah Zabel has told Bieber to pay$11,500 for missing a deposition in January because he decided to party it up in Miami instead.
Bieber was scheduled to attend a deposition in Los Angeles on January 23 related to the assault lawsuit from Miami photographer Jeffery Binion, who claims Bieber's bodyguard roughed him up.
Article continues below advertisement
But after Binion's attorney Mark DiCowden flew out to California to prepare for the meeting, he was told on January 22 that Bieber would not be attending. Meanwhile, the pop star was partying in Miami -- until his arrest for alleged DUI and drag racing in the early morning hours of January 23.
DiCowden was told Thursday morning that Bieber had been incarcerated. Bieber's attorneys then tried to file an emergency motion to stop the deposition, but it was denied.
Article continues below advertisement
Bieber's attorney Roy Black told Miami'sGossipExtra.com, "We agreed to pay a reasonable fee for his time because Justin didn't appear at the deposition. Justin was otherwise detained at the time."
"Nevertheless the lawsuit is without merit," he continued. "The plaintiff admits in his deposition that he suffered no injuries beyond the so-called 'emotional distress.'"
DiCowden eventually took Bieber's sullen and defiant deposition last month, as RadarOnline.com has reported.