Disgraced Cheater John Edwards Banned From Bunny Mellon's Funeral: Did Her Big Donation Fund His Affair?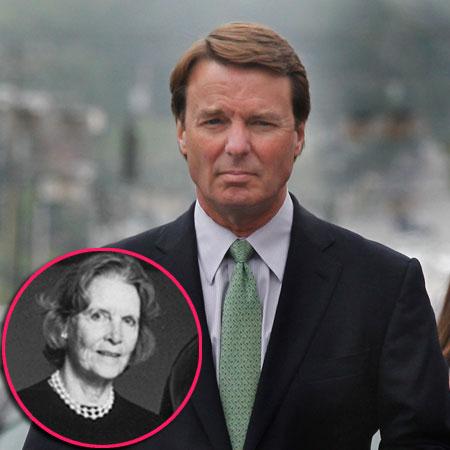 Former US senator John Edwards charmed Rachel 'Bunny' Mellon into donating $700,000 towards his 2008 presidential campaign, but when the generous 103-year-old passed away last month, the disgraced cheater was banned from her funeral.
Mellon's family was outraged when prosecutors charged that Edwards, 60, used some of her money to support his mistress Rielle Hunter — the woman he cheated on his wife Elizabeth with and subsequently had a child with.
Article continues below advertisement
However, Edwards insisted on paying his respects and watched the funeral on a big screen in an adjacent parish house — and then tried to overturn the family's wishes by following the funeral procession to the cemetery.
"He was working the crowd near the graveside after the service," Columbia said.