Insensitive Much? Bethenny Frankel Compares Her 'Real Housewives Of New York' Memories To 'Flashbacks From Vietnam' War -- Where 58,209 Americans Died In Combat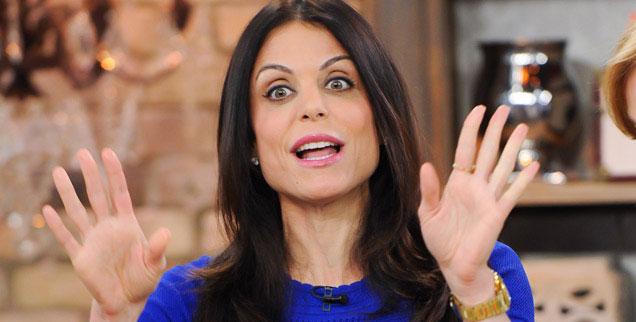 Article continues below advertisement
"I failed as a talk show host," Frankel told the crowd.
The 43-year-old Big Apple beauty, who has previously admitted to feeling edited and diluted on the talk show, left her future on the boob tube ambiguous.
"I like to be free," she said. "I don't plan on what I'm going to say."
Although the Skinnygirl mogul has made a name for herself and her brand, Frankel admitted that her ride to the top has been chic with roadblocks and bumps.
"I have had so many disasters, so many failures, so many low points," she told the audience, adding that "no amount of money can heal pain, suffering and loss."
During her speech, Frankel reluctantly also shot down rumors that she's retuning to Bravo's RHONYC, calling memories of the experience akin to "flashbacks from Vietnam."
The former reality star, who is entangled in a bitter divorce with her estranged husband Jason Hoppy, also admitted she doesn't like being famous.
Article continues below advertisement
The source also said that Frankel is still turning her back on the show that made her famous.
"Bethenny probably won't stoop to that level and go back on RHONYC; she thinks she's beyond and above that," the source added.