Exclusive
Canceled Talk Show? Who Cares! Bethenny Frankel 'Obsessed' With Getting Another Television Gig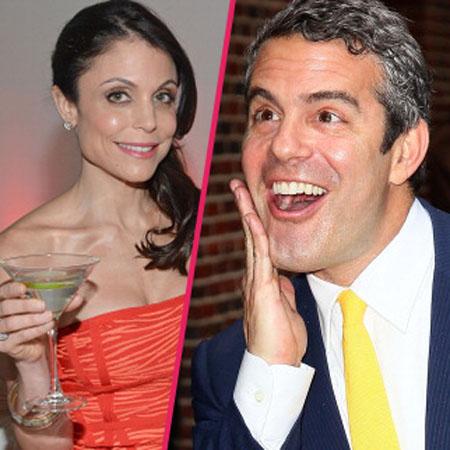 The ink is barely dry on the press release that was sent out announcing Bethenny Frankel's talk show was canceled, but RadarOnline.com has exclusively learned that the Skinnygirl mogul is obsessed with getting another gig on television.
The talk show was canceled after only one season amid low ratings.
"Bethenny is already exploring other opportunities that will put her back on television. Even though she will be taping the talk show until April, Bethenny doesn't want to much time to go by after the chat fest ends and her next gig. It's Bethenny's ego that wants to be on television, even though she is very successful businesswoman," sources tell Radar.
Article continues below advertisement
"She has told friends she would love to work with Andy Cohen, and become a co-host on Bravo's Watch What Happens Live, or fill in for him."
On Monday, Bethenny wrote an open letter on the talk show's web page, and admitted she couldn't be herself because she couldn't be 'inappropriate.'
"In order to have the freedom to create a talk show, there are required elements that the job entails. This is the part that I didn't enjoy so much and that wasn't authentic to me. In addition, I tend to be quite inappropriate which may not be suitable for daytime television or for the suits that run network television nationwide," she revealed.
"Unlike my time on Bravo, I felt a bit diluted, filtered and somewhat constricted. I am a free spirit. My late father (a horse trainer) used to say 'She is a mustang. You need to let her run.' I am more comfortable in my natural surroundings and in a setting where I'm surrounded by crazy, where anything goes and where I can be authentically me.
"When interviewed about the show, I always said that it could only work if I was true to myself and only if it was genuinely a good fit and marriage which it turned out not to be."
While Frankel says she "wants to give myself a break," our sources scoff at that notion.
"A break for Bethenny is a long three day weekend," the insider concluded.
"Don't be surprised if you see her pop up on Bravo after the talk show ends taping. It could happen as soon as June or July."