You're Fired! Bethenny Frankel's Talk Show Axed After Single Season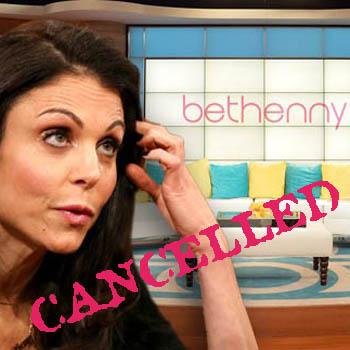 Bethenny Frankel's days as a talk show host are over.
The former Real Housewives of New York star's stint ended after the corporations that controlled it, Telepictures Productions and Fox, faced losing up to 70 percent of its' audience, via affiliates, Deadline.com reported. (Competition from Meredith Vieira's talk show was cited as a chief factor in the decision-making process.)
Telepictures, who tested airing the show on the Housewives home Bravo network, said that despite the decision, they still see big things in Bethenny's future.
Article continues below advertisement
"While we are disappointed not to be able to bring the series back for a second season" the company said, "we remain convinced that she has a unique voice and that she will continue to be successful."
The show, which had Ellen DeGeneres as exec producer, ends after just one year, having racked up a dismal 0.9 rating and a #14 ranking in the talk show genre. (Our exclusive reports on the ratings struggle indicated Ellen was heavily-involved in trying to salvage the show.)
Frankel said in a statement, "I had a blast doing this show with Telepictures … my entire staff worked so hard and made everyday so much fun.
"I am thankful for the experience and for all my fans who tuned in every day."