L'Wren Scott's Heartbreak: She Reportedly Wanted Children With Mick Jagger Before Her Suicide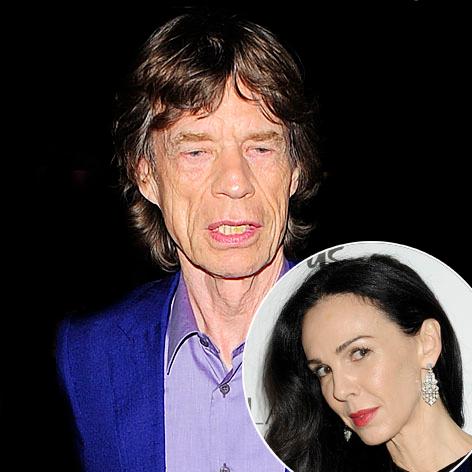 Article continues below advertisement
"L'Wren sacrificed her desire for kids because she loved Mick so much. She absolutely adored his kids and loved them all very much," the source told Fox411.
Adopted along with her two siblings by a Mormon family in Utah, Scott was focused on her career but longed for a family of her own.
"But being around all his kids and grandkids all the time often made her feel beyond empty. It was excruciatingly painful for her. She had wanted a family of her own so badly," the source said.
Jagger, 70, has said he is "still struggling to understand how my lover and best friend could end her life in this tragic way," and said they "spent many wonderful years together and had made a great life for ourselves.
"She had great presence and her talent was much admired," the British rocker said, "not least by me."
Another problem for Scott reportedly was her insecurity about Jagger's history of dating younger women.
"L'Wren loved Mick so much, she could not have fathomed what it would be like to be without him," the source told FOX411.
"Mick would always say he would never be with a woman over 50... That was something L'Wren really took to heart."
Jagger's rep told FOX411 to "stop looking for gossip that has no relation to fact to drive your ratings" when asked for comment on this story.