Mick Jagger's Late Girlfriend L'Wren Scott Willed $9 Million Fortune To Rolling Stones Frontman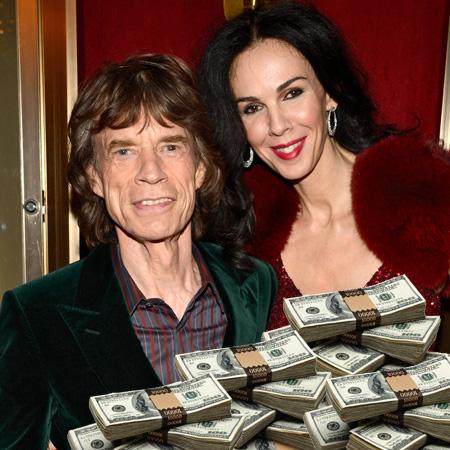 L'Wren Scott left the $9 million fortune she amassed -- all of it -- to boyfriend Mick Jagger, RadarOnline.com has learned.
Scott, 49, wrote in her will, "I give all my jewelry, clothing, household furniture and furnishings, personal automobiles and other tangible articles of a personal nature … to Michael Philip Jagger," according to the NY Post.
The late fashionista, who hanged herself in Manhattan Mar. 17, had personal assets of $9 million in the form of an $8 million New York City condo, and other belongings amounting to the worth of $1 million, according to the will, which she composed May 23 of last year in Beverly Hills, Calif.
Article continues below advertisement
In a decision sure to rankle her family -- in particular, her outspoken sister Jan Shane -- Scott left her blood relatives nothing, even stating in the will, "Except if otherwise provided in this will, I have intentionally omitted to provide herein for any of my heirs living at the date of my death."
Scott, who was born Luann Bambrough, had been estranged from Shane since 2008, the paper reported; in the wake of the designer's suicide, Shane has called out Jagger, 70, for leaving her out of planning for Scott's funeral, which occurred earlier this week.
Shane, in particular, was upset Scott, 49, was buried in Los Angeles when she said their parents would have wanted her laid to rest in their native Utah.
"My parents paid for this plot of land at the cemetery, so the kids wouldn't have to worry about that," Shane said. "Mom picked out the headstone when dad passed away. We just had add name after she passed. Randy never had it added, so I called and had it done. Our parents thought we would all be buried there with them. It was their wish.
"L'Wren would have wanted to come home. It's the family plot. It is where we thought we would rest together for eternity."
We'll keep you updated on the latest in this story, right here on Radar.