Lance Armstrong Is 'Arrogance Itself': Unrepetant & Disgraced Athlete Trashed 'Traitor' Sponsors, 'Spineless' Former Friends After Doping Scandal, New Tell-All Claims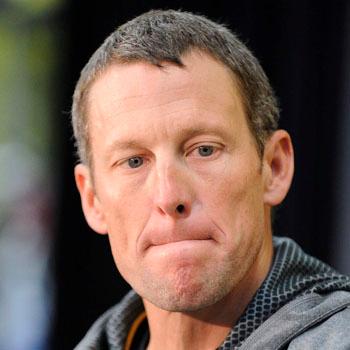 "The critics say I'm arrogant. A doper. Washed up. A fraud," Lance Armstrong said in 2008. Six years later, it's now one of his former confidantes who's exposing the disgraced bicyclist's continuing egotism and unrepentant attitude in a new book, Cycle of Lies.
According to New York Times sports reporter Julie Macur, who became close to Armstrong after reporting his story for years, the bicyclist was "arrogance itself" even six months after publicly admitting to doping.
Article continues below advertisement
"I didn't cheat," he insisted to Macur in the summer of 2013, as she wrote her book. He insisted, "All two hundred guys that started the race broke the rules." And he refused to admit to Macur that he was sorry for doing it.
When his doping was exposed, however, his sponsors had a different perspective, and quickly dropped the disgraced athlete -- costing him nearly $75 million. Still, Armstrong refused to believe he had done anything wrong.
"He considers them traitors," Macur writes. As such, "After his sponsors cast him aside, he tossed their gear … A Goodwill outlet in Austin is replete with his former Nike clothes and Oakley sunglasses."
Armstrong was just as quick to turn on former friends, Macur says, when the doping went public.
She writes, "Here, compressed into a sentence, is an abbreviated compilation of what he had to say about old friends, family members, teammates, journalists, and cycling officials: 'The spineless p**sies included a blowhard, pr*ck, fool, f***in' weasel, piece of sh*t and weak, a**-covering mother-f***ers who are crazy, batsh*t crazy, loopy toxic, psycho …'"
Article continues below advertisement
"Only when I reviewed my notes did I realize how often Armstrong had dehumanized the people close to him," Macur writes. "…I came away from my visit with him in June 2013 suspecting that Armstrong, in his heart of hearts, believed absolutely and will believe forever that he won those Tours de France because he was the best."
Any journalist who dared challenge that narrative, she says, faced serious intimidation. For example, when she told Armstrong the proposed title of her book Cycle of Lies, she claims, he said "That has to change."
"I was just one of the many reporters Armstrong had tried to manipulate, charm, or bully," she writes. "Filing lawsuits against writers who dared challenge his fairy-tale story was his quick-and-easy way of convincing people that writing critically about him wasn't worth it."
Unfortunately for Armstrong, all of his dirty secrets would eventually come to light when the USADA exposed his doping.
Are you still a fan? Let us know in the comments!