Lance Armstrong May Testify Under Oath To U.S. Anti-Doping Investigators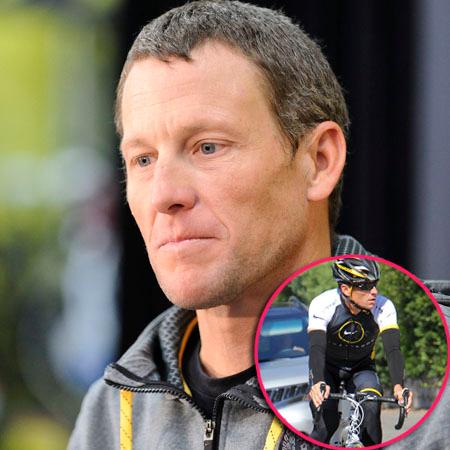 In a surprising -- and very last minute -- change of heart, disgraced cyclist Lance Armstrong may now testify under oath before the U.S. Anti-Doping Agency (USADA) in a last-ditch effort to reduce his lifetime ban on participating in the sport that made him rich and famous.
Armstrong -- who has publicly said he "deserves" the chance to come back - originally faced a deadline of Wednesday night (February 6) to tell-all to anti-doping officials, but USADA officials have granted him an extension in wake of his apparent willingness to come clean before the panel. If Armstrong -- who last month was stripped of his bronze medal from the 2000 Sydney Olympics -- does fess up, his lifetime ban could possibly be reduced to eight years.
Article continues below advertisement
"We have been in communication with Mr. Armstrong and his representatives and we understand that he does want to be part of the solution and assist in the effort to clean up the sport of cycling," USADA CEO Travis T. Tygart said in a written statement Wednesday night. "We have agreed to his request for an additional two weeks to work on details to hopefully allow for this to happen."
Armstrong's troubles don't end with the USADA – he remains the target of a re-ignited federal criminal investigation into his doping. (A year ago, federal prosecutors told Armstrong that the two-year investigation into his use of performance enhancing drugs was over and that no charges would be filed.)
ABC News reports that, according to a high-level source, "agents are actively investigating Armstrong for obstruction, witness tampering and intimidation" for allegedly threatening people who dared tell the truth about his cheating.
The investigation was revived after Armstrong's mea culpa interview on OWN last month, in which, for the first time, he confessed to years of doping through all of his seven Tour de France titles and lying about it, while often bullying his accusers.
Article continues below advertisement
If Armstrong does in fact get charged, the consequences of "serious potential crimes" could be severe, ABC News legal analyst Dan Abrams said, including "possible sentences up to five, 10 years."
ABC News reports investigators are not so concerned with Armstrong's drug use, but his behavior in trying to keep his secret by allegedly threatening and interfering with potential witnesses, including his fellow teammates.
Meanwhile, Armstrong remains the target of several civil suits would could cost him millions. The latest lawsuit – expected to be filed any time now - comes from SCA Promotions, a sports insurance company, that paid the cyclist more than $10 million in bonuses; it wants its money back.