Lance Armstrong Stripped Of Bronze Medal From 2000 Sydney Olympics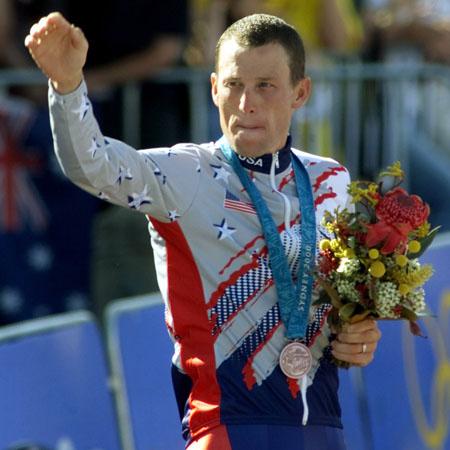 Hours before his 'confessional' interview airs on OWN, Lance Armstrong continues to feel the ramifications of his doping scandal. On Thursday, the disgraced cyclist was stripped of his bronze medal from the 2000 Sydney Olympics, officials familiar with the decision tell The Associated Press.
Two officials say the IOC sent a letter to Armstrong on Wednesday night asking him to return the medal.
The 41-year-old Texan came third in the Individual Time Trial discipline in 2000, shortly after winning his second Tour de France title.
Article continues below advertisement
The move to strip him of the medal came after the IOC was notified by cycling's governing body that Armstrong had not appealed the decision to disqualify him.
The officials spoke to the AP on condition of anonymity because the decision hasn't been publicly announced.
The IOC executive board discussed revoking the medal last month, but it delayed a decision until cycling body UCI formally notified Armstrong he had been stripped of his seven Tour de France titles and all results since 1998. He then had 21 days to appeal.
With the deadline expired, the IOC decided to take the bronze medal away.
It's not the first time a world-class cyclist has been stripped of a medal. Tyler Hamilton, one of the 11 former team-mates who testified against Armstrong, handed back the time-trial gold medal that he won at the 2004 Athens Olympics in early 2011, after he confessed to doping.
Part one of Armstrong's bombshell interview airs on OWN Thursday, with part two airing Friday.