Exclusive
Lets Make A Deal! Kardashians Ask Judge For More Time To Reach A Settlement In Robert Kardashian Widow Lawsuit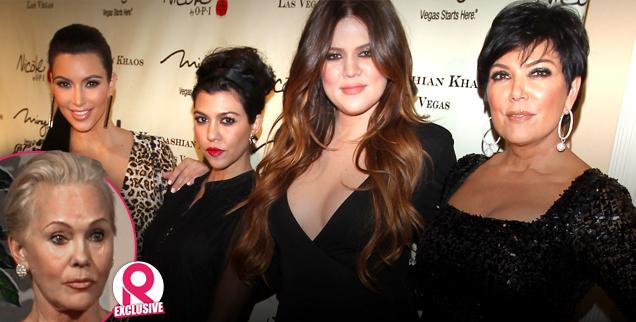 Article continues below advertisement
Jenner and the rest "believe that it would be beneficial to engage in further settlement discussions," they said in court documents obtained by Radar. If such an extension were not granted, they warned, "a trial in this action will become unavoidable."
READ The Kardashians Tell The Judge They Want To Talk Settlement!
The judge in the case subsequently agreed, ordering Jenner and Pearson to attend a settlement conference within fifteen days of a May 15 hearing regarding an anti-SLAPP motion filed by Pearson. In addition, the cut-off date for any ruling on the suit from the judge was extended from April 23 to 75 days after the settlement conference.
The judge explained in the documents that "good cause exists for approving and granting the relief pursuant to the joint status report, … it would promote judicial efficiency and limit unnecessary use of judicial resources."
Meanwhile, both parties continue to wrap up discovery and depositions in the case -- with Pearson as the lone hold-out. Her deposition had been scheduled for March 25, but according to the court documents she notified Jenner and family on March 24 that she would not appear due to contracting pneumonia. The deposition has been rescheduled for the first week in April.