Exclusive
Robert Kardashian's Widow Fires Back At Lawsuit Filed By Kim, Khloe, Kourtney & Rob!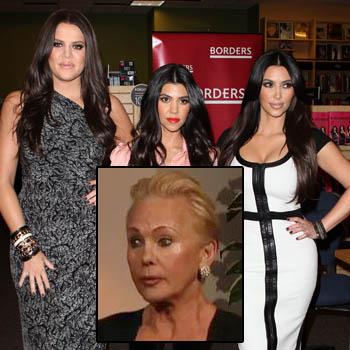 Robert Kardashian's widow, Ellen Pearson, has fired back at the lawsuit that was filed against her by his children Kim, Khloe, Kourtney and Rob alleging she sold their property, including family photos and writings, to a publishing outlet last January, RadarOnline.com is exclusively reporting.
The Kardashian's are asking for $500,000 in damages, in addition to profits, statutory damages, punitive and exemplary damages, claiming Ellen licensed their belongings to Bauer Publishing, which subsequently published the material in their magazines In Touch and Life & Style.
Article continues below advertisement
MORE ON:
Robert Kardashian
In Ellen's response to the explosive lawsuit, she admits to being financially compensated by Bauer Publishing, which featured excerpts of her late husband's diaries in the tabloids, but contends the property isn't protected by a copyright owned by the Kardashians.
"Defendant admits that she was married to Robert Kardashian and that she was in possession of Robert Kardashian's diary, several photographs, and family albums for publication," the court docs state.
"Defendant admits that she has licensed portions of the photographs for publication. Defendant further admits that she has recently filed for bankruptcy."
Ellen is asking to have the lawsuit formally dismissed, and to be awarded attorney's fees in connection with her defense.