Who Did Juan Pablo Choose On 'The Bachelor' Finale? And What Did He Say That Left Runner-Up Storming Off?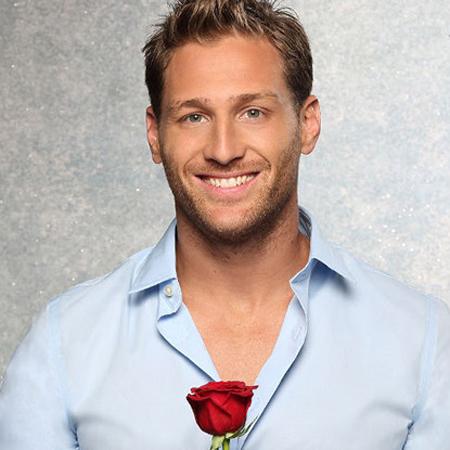 Juan Pablo Galavis has offended the public and women he's dated all season on The Bachelor and on Monday night's season finale, he managed to put his foot in his mouth one last time before making his final choice!
SPOILER ALERT: We Reveal Who Juan Pablo Chose On 'The Bachelor'
Juan Pablo, 32, selected pediatric nurse Nikki Ferrell, 26, but it was a bizarre moment as the former soccer player told her he wasn't ready to propose.
Article continues below advertisement
But worse, in a moment that will make him even more hated, the single dad offended the runner-up, hairstylist Clare Crawley, with a crude sexual comment on their final date.
After Juan Pablo and Clare took a helicopter ride over the island of Saint Lucia, the two had private time with no cameras present. In the helicopter, Clare later revealed, Juan Pablo had leaned over and whispered something to her.
She thought it was going to be sweet loving words -- but it was the opposite; she told viewers in a confessional segment, "I'm just shocked. I don't have words for how I feel right now.
"He chose to tell me something that no woman wants to hear -- some sexual thing I don't even want to repeat," Clare said. "It was insulting, it was offensive and made me feel awful. Every single woman deserves to be treated with respect -- I'm not just an object.
Article continues below advertisement
"Maybe he's not the man that I thought he was. I'm so confused right now and I don't know what to do next."
Later, she elaborated that Juan Pablo had said, "He loved hooking up with me."
(According to online reports, he was much more explicit: when Clare had asked The Bachelor if he loved her, Juan Pablo allegedly responded, "I really loved f***ing you").
Clare wondered to the cameras, "Is it just a physical thing?"
The hairstylist then confronted Juan Pablo about his crude comment, and said she wanted so much more than a physical relationship.
Juan said arrogantly of their hot kissing, "Don't blame it on me."
However, he also claimed it wasn't just sexual attraction and he could see himself settling down with her.
The two patched things up and Clare seemed to be relieved about Juan Pablo's assurance, saying, "I know that we have something special."
Article continues below advertisement
But in the end, he gave Clare her walking papers.
On the day of Juan Pablo's final decision, Clare told him, "I believe in you."
But he replied, "We've had our ups and downs" -- then lowered the boom in the Saint Lucia jungle!
"You are unbelievable, such an amazing woman. I wish the earth would suck me today. I appreciate you being here. I have to say goodbye to you," Juan Pablo concluded.
When he tried to draw Clare close to him, she put up her hands to stop him.
MORE ON:
Juan Pablo Galavis
Then she called him out for lying to her about their future!
"I thought I knew what kind of man you were," she said. "I lost respect for you after what you just made me go through. I would never want my children having a father like you!"
She stormed off, as Juan Pablo told the cameras, "Woo, I'm glad I didn't pick her!"
"He's truly not the man I thought he was," tearful Clare said as she left the island. "It's so disappointing."
Article continues below advertisement
Meanwhile, Nikki told viewers she loved him and hoped he would say the same to her.
On their final date, Juan Pablo asked her if she had any concerns and she asked him if he was guarded.
He denied it, and told Nikki, "When I feel it, I will open up."
"I'm head over heels in love with this guy...he hasn't told me he feels the same," Nikki sighed.
And she wouldn't hear it even when he chose her over all the other women on The Bachelor!
Watch the video on RadarOnline.com
After Nikki arrived to see Juan Pablo, she said, "I want you to be a part of my life. I've never felt like this before. I can't imagine spending my life without you. I love you."
But he said her father had wanted him to be 100 percent sure if he proposed to his daughter.
So, Juan Pablo told Nikki, "I have a ring here in my pocket and I'm not going to use it. I'm not 100 percent sure that I want to propose to you. But I'm 100 percent sure I don't want to let you go.
Article continues below advertisement
"I like you a lot," he said, before he winked, adding, "A lot."
After Juan Pablo asked if she would accept his final rose, she said absolutely, and a lot of kissing commenced!
But the peanut gallery of women watching in ABC's studios -- including some of Juan Pablo's Bachelor castoff contestants -- was not impressed!
And previous Bachelor Sean Lowe, who recently married his show pick, Catherine Giudici, sat in the audience and spoke for many when he said the finale "was painful to watch."
Even Juan Pablo's family members appeared to doubt his ability to have a relationship!
When the final two women met his parents in Saint Lucia, Juan's mom Nelly revealed he was super hyperactive and could be rude, while dad Saul admitted, "He's not an easy guy ... he think he knows the truth of everything."
Stay with RadarOnline.com for all the latest news on The Bachelor.