Exclusive
'Bachelor' Juan Pablo Betrayed: Woman He Gave FINAL Rose To Sharing Full Frontal Nude Photo Of Him With Friends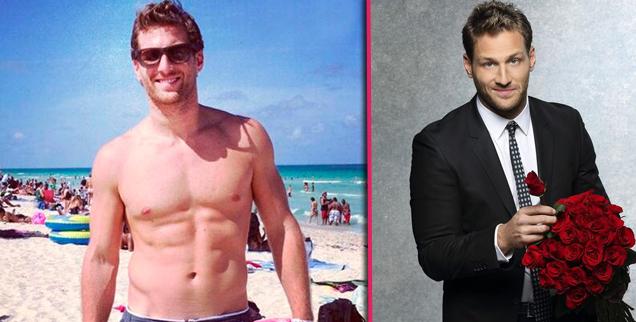 There's a reason you shouldn't send nude photos to your significant other, and The Bachelor star Juan Pablo Galavis is about to find out why — because a source claims the show's winner is already passing around nude photos of the hunky bachelor, and RadarOnline.com has all the exclusive details.
While the 27 women originally vying for Pablo's affection on the hit ABC show is slowly dwindling, the woman who ultimately gets the final rose is already bragging to friends about her new beau by texting photos of his genitals, claims one pal who was on the receiving end.
Article continues below advertisement
RadarOnline.com has chosen not to name the woman as it would serve only as a major spoiler to those watching Season 18 of The Bachelor.
The reality TV contestant is fully nude in the photo with an erect penis — a photo that RadarOnline.com has seen from a friend of the contestant who claims it's Juan — and it has been verified that it came from a cell phone registered to the woman that the 32-year-old reportedly chooses as his final rose recipient.
Pablo famously gave an interview at the beginning of the season in which he called homosexuals "more pervert" and said at the prospect of a gay or bisexual contestant featured on the show, "I don't think it is a good example for kids to watch that on TV."
Now, many will likely argue that Pablo sending nude photos of his genitals is in fact perverse!
The former soccer pro first appeared on The Bachelorette last May and after being eliminated by Desiree Hartsock it was announced in August that Juan would be the first ethnic star of The Bachelor ever.
Article continues below advertisement
After weeding through a bevy of women, the nude photo comes as a stunning betrayal from the woman who reportedly won the Bachelor's heart.
Speaking of betrayal, as RadarOnline.com reported in December, court documents exposed that the single father who touts his strong relationship with his daughter was once a deadbeat dad.
The blue-eyed heartthrob was ordered by a judge to pay back child support to the tune of $3,574.57 in May 2011 – more than two years after his daughter, with then-girlfriend and Latina actress Carla Rodriguez, was born.