'The Bachelor' Juan Pablo Galavis Calls Gays 'More Pervert' & Doesn't Want To See Them On Reality Dating Shows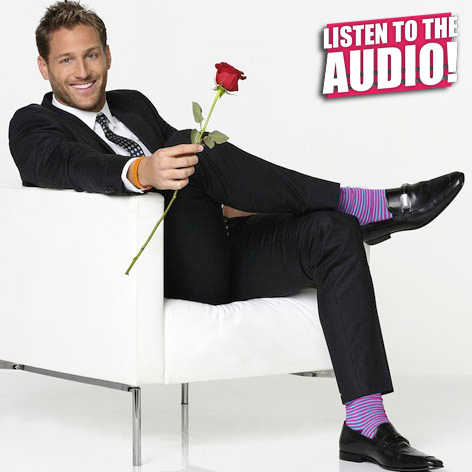 Juan Pablo Galavis, meet Duck Dynasty!
The Bachelor star had a major anti-gay foot in mouth moment Friday night during an interview with The TV Page's Sean Daly.
When asked if he thought there should be a season of The Bachelor featuring a gay or bisexual man, the former soccer pro said "I don't think it is a good example for kids to watch that on TV."
Calling gay people "more pervert in a sense," the Venezuelan father of a four-year-old daughter tried to explain himself. Well, sort of....
Article continues below advertisement
"Obviously people have their husband and wife and kids and that is how we are brought up. Now there is fathers having kids and all that, and it is hard for me to understand that too in the sense of a household having peoples... Two parents sleeping in the same bed and the kid going into bed... It is confusing in a sense. But I respect them because they want to have kids. They want to be parents. So it is a scale... Where do you put it on the scale? Where is the thin line to cross or not? You have to respect everybody's desires and way of living. But it would be too hard for TV."
Do you agree with Juan Pablo? Tell us in Comments.
You can hear Daly's interview with Galavis here: