Exclusive
Will You Accept This Insult? Former Bachelor Jake Pavelka Says Current Season With Juan Pablo 'Is Like The Kardashians Meets Duck Dynasty!'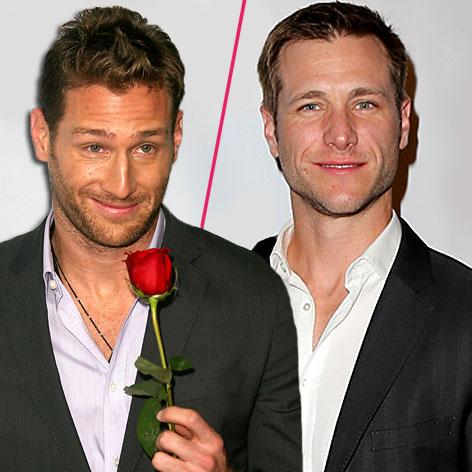 Article continues below advertisement
While some might not take that as a compliment, Galavis certainly has helped stir up lots of drama for fans of the ABC show.
After igniting furor with homophobic comments, he angered feminists by shaming contestant Clare Crowley for their wet and wild hookup in the ocean.
And Pavelka says that's just what fans crave. "In reality, people love to hate," he says. "The gushy seasons where there's no drama, it's a really well liked Bachelor, but nothing goes on. In those situations he's so boring and the ratings are low and he gets forgotten."
That certainly won't happen to Galavis, Pavelka says. "He's going down as maybe one of the most interesting Bachelors ever," the reality star and pilot explains. "He's being watched. When things are going on and there are all these rumors, whether you agree with the decisions being made or not, it just makes good reality TV."
Still, that doesn't mean the Bachelor alum thinks all the new guy's moves were the right ones.
MORE ON:
Juan Pablo Galavis
Article continues below advertisement
After Galavis ruined his overnight with contestant Andi Dorfman by bringing up his time with Crawley, Pavelka says, "I don't think that it's appropriate to talk what's happening in your relationship with the other girls with anyone other than the girl it pertains to," Pavelka says. "What good is going to come of that? It's going to hurt her feelings."
And to Dorfman's claims that Galavis was self-centered during her time in the fantasy suite, Pavelka insists, "One of the most important qualities that a couple can offer each other is to listen. Everybody loves to talk about themselves, but few know how to listen."
So with just a few episodes to go, Pavelka has some advice for the current series star -- regardless of the show's final outcome.
"Stay true to your heart," Pavelka says. "…Use this as a platform to find love either within the show or beyond the show."
Other series alums have been less kind to Galavis in recent weeks.
Former Bachelorette' winner Jef Holm said Galavis was "by far the sleaziest" man to ever appear on the show, insisting, "I've heard no good things about him." And Bachelorette villain Kalon McMahon called him "shameless" and "hypocritical."
What do you think of Juan Pablo? Let us know in the comments!