Behind-The-Scenes Exclusive! The Top 15 Secrets & Scandals Of 'The Bachelor' Exposed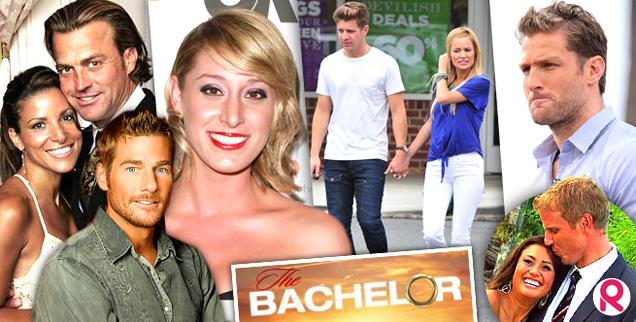 With its heady mix of booze, sex and romance The Bachelor has been our weekly guilty pleasure since its 2002 debut. Now we uncover the scandals and secrets that have made the show reality TV gold.
Article continues below advertisement
1.Juan Pablo Galavis Homophobic Remark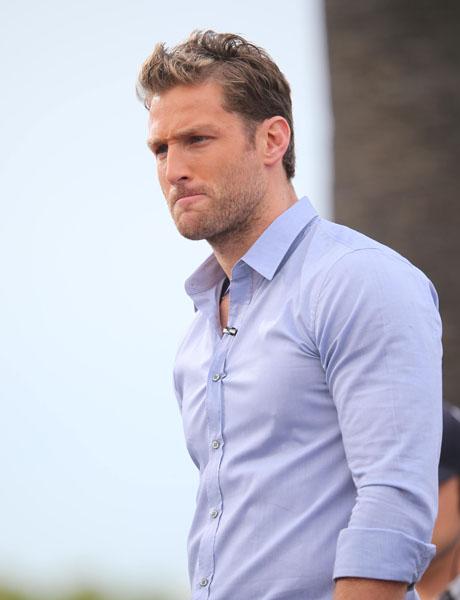 "Careless, thoughtless and insensitive" are the words producers of The Bachelor used to describe Juan Pablo Galavis' January 2014 comments that a gay or bisexual man shouldn't star in the show because homosexuals are "more pervert." The series first Latin bachelor quickly backtracked on his comments, by adding that English is his "second language" and "the word pervert was not what I meant to say."
2. Jason, Molly and Melissa Love Triangle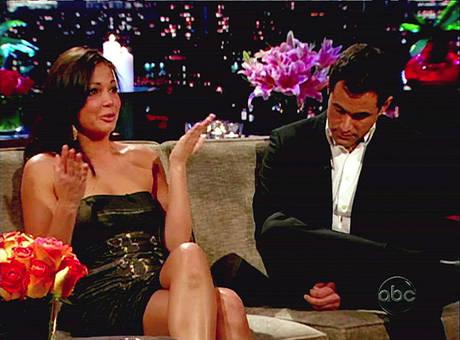 Few love triangles have been so public and humiliating. Bachelor Jason Mesnick initially broke Molly Malaney's heart during the Season 13 finale by giving love rival Melissa Rycroft the final rose and an engagement ring. But the cad stunned TV viewers and his fiancée when – during the After The Final Rose show – he changed his mind, dumped Melissa and professed his love to Molly instead.
Article continues below advertisement
3. Brad Womack Dumps Both Finalists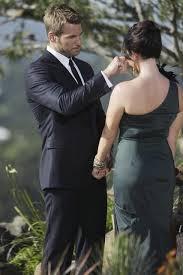 "I am about to be the biggest jerk in America," Season 11's bachelor Brad Womack predicted on the show back in 2007. After wining and dining 25 women the bar owner from Atlanta, Georgia dumped both finalists Jenni Croft and DeAnna Pappas, giving neither of them a rose. Before he returned to compete on the show again in 2011 he told ABC's 20/20 that the backlash was so bad he went into hiding and had intensive therapy to cope.
Article continues below advertisement
4. Brad Womack's Criminal Past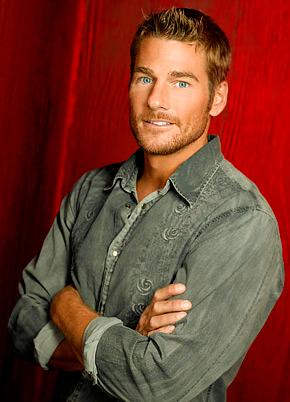 Long before he became a Bachelor heartbreaker Brad Womack was also a lawbreaker. In 1993 he was arrested for carrying a forged driver's license. He has also fallen foul of the law for passing a bad check and public intoxication.
Article continues below advertisement
5. The Bachelor, The Fiancée and The Bloody Lip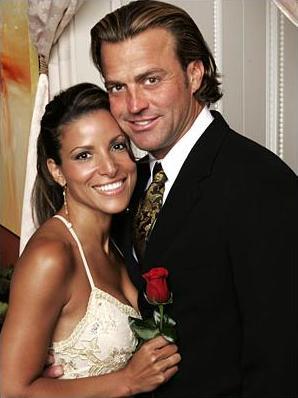 In 2004 he gave her a rose and in 2007 she was jailed for allegedly giving him a bloody lip. Such was the fate of The Bachelor star Byron Velvick who picked cheerleader Mary Delgado in the Season Six final. The couple called it quits two years after she received a domestic battery charge for allegedly punching him in the face.
Article continues below advertisement
6. Bachelor Chores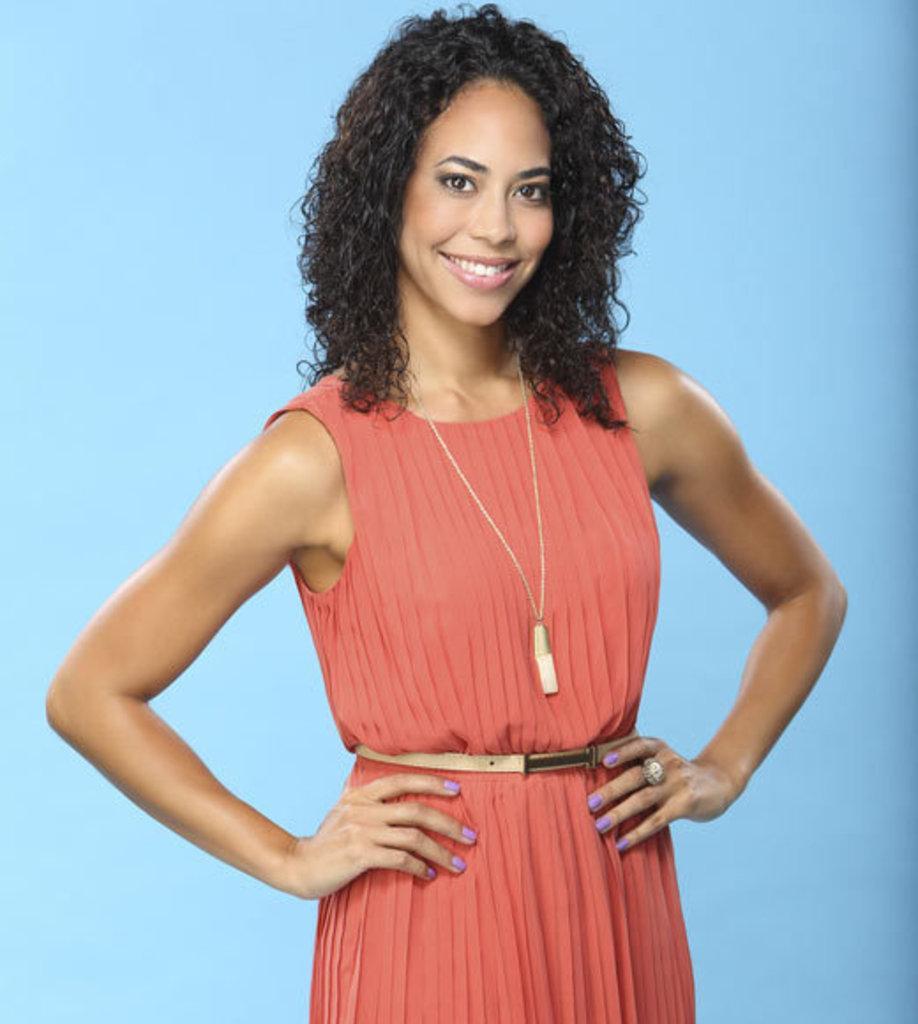 It's not all fun and games in The Bachelor house and, by all accounts, neither is it glamorous. Leslie Hughes – who competed on the show in 2013 – spilled some of the series' secrets to TheDailyBeast.com revealing that the 25 girls had to fend for themselves during the competition. She said: "We have to do our own cooking, our own laundry… We do everything you would do when you're at home, except go outside of your home."
Article continues below advertisement
7. No Outside Contact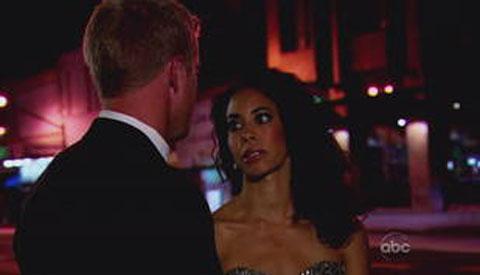 Contestants have to give up their cellphones, computers and surrender all contact with the outside world – including magazines and books – for the duration of their stay. Hughes said: "The only things I was allowed to keep were my journal and my Bible. We have nothing."
Article continues below advertisement
8. STD Tests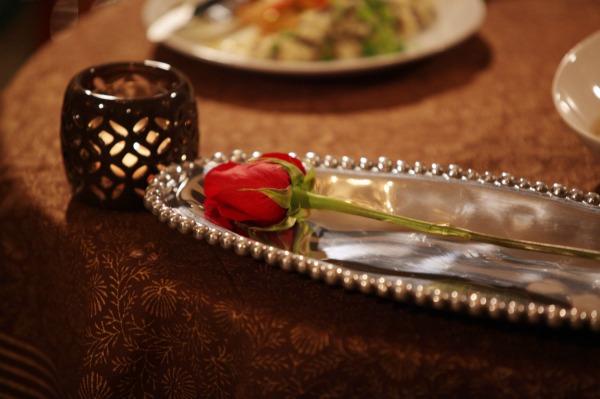 When it comes to loving safe sex rules as, according to Hughes, every girl has to have an STD test to "make sure everyone is clean."
Article continues below advertisement
9. Psyche Evaluation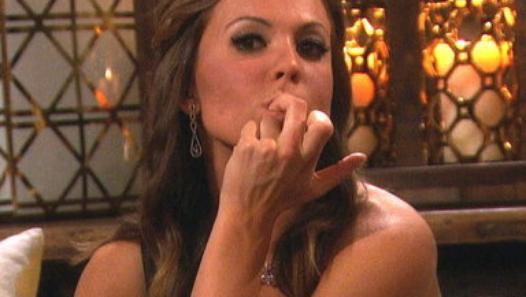 The contestants' sexual health is not the only thing scrutinized. If you want to compete on The Bachelor you also have to submit to an 800-question psyche assessment. Dr. Catherine Selden, who conducts psychological evaluations for the show, told ABC's 20/20: "We want to make sure that people are going to be OK with coping with the stress involved…"
Article continues below advertisement
10. Emotional Manipulation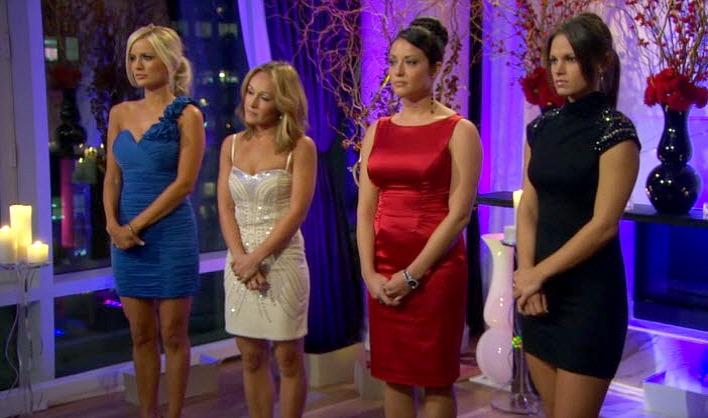 As RadarOnline.com exclusively revealed producers on The Bachelor and The Bachelorette have a quick word with the soon-to-be rejected finalists to let them know they are about to be dumped. According to a show insider: "Producers know in advance who is going to be chosen of the final two and they feel that this is the best way to get an extremely emotional exchange on camera that makes for amazing television."
Article continues below advertisement
11. Soft Porn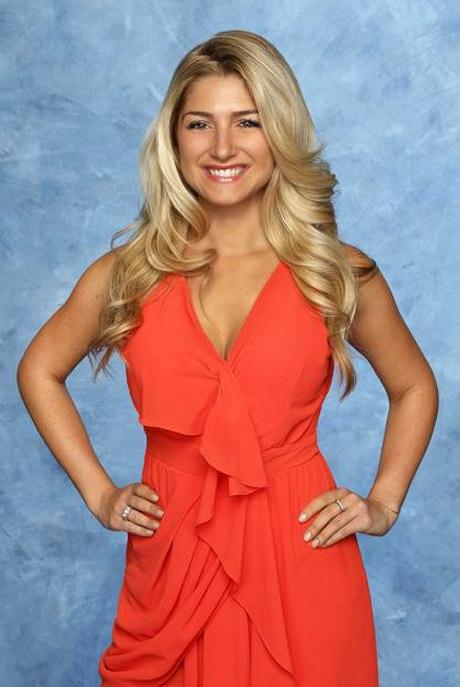 She may have balked at shedding her clothes for a charity photo shoot but former schoolteacher – and Series 18 contestant – Elise Mosca seems happy to disrobe for a bit of soft porn. Blogger Reality Steve uncovered a saucy video of one of the women who is vying for Juan Pablo Galavis' affections frolicking in lingerie in a 2005 PG-13 clip from Yule Log Hotties.
Article continues below advertisement
12. Rozlyn Papa & The Producer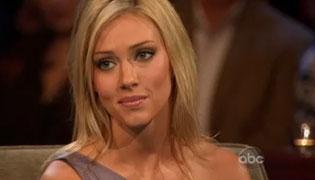 In 2010 Season 14 contestant Rozlyn Papa apparently got distracted during her stint on the show because instead of walking away with the final rose, she allegedly walked off with one of the producers. Although she denied claims that they had a sexual relationship he lost his job and she lost her spot in the competition.
Article continues below advertisement
13. Emily Maynard Sexting Scandal?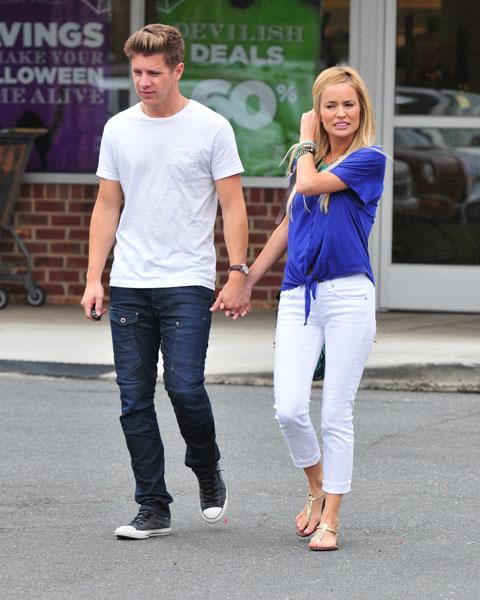 She just got engaged to an old friend but The Bachelor contestant Emily Maynard was once accused of cheating on her former fiancé Jef Holm – the man she chose when she starred in The Bachelorette. In August 2012 reports surfaced that the blonde was caught allegedly sending racy text messages to another man. The couple put on a united front but split a few months later.
Article continues below advertisement
14. Racial Discrimination Lawsuit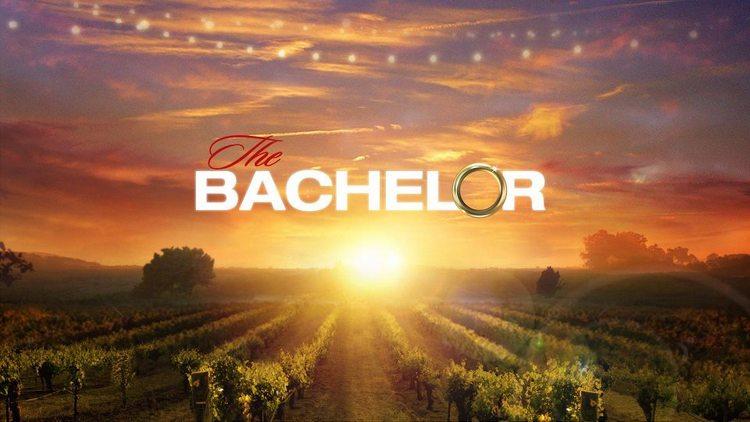 The case was eventually tossed out of court but in 2012 a group of Nashville residents brought a lawsuit against the makers of The Bachelor claiming the show violated racial discrimination laws. Nathaniel Claybrooks and Christopher Johnson – both African-American men who tried and failed to be featured on the series – filed the suit, noting that in the show's history no person of color had ever been chosen to be the star of The Bachelor or The Bachelorette.
Article continues below advertisement
15. Vienna Girardi & The Drug Lord?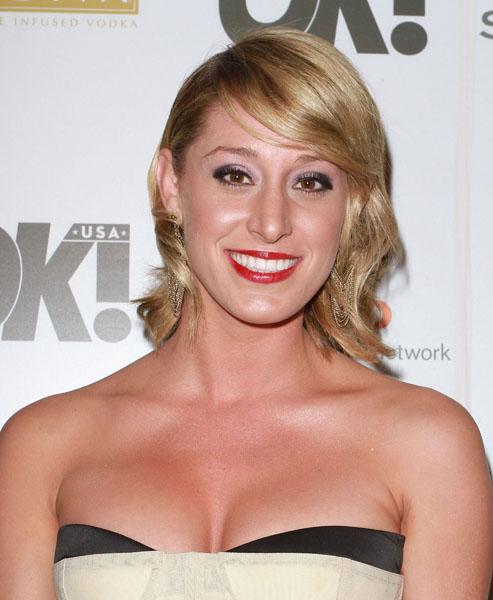 As RadarOnline.com revealed in 2010, Season 14 winner Vienna Girardi had a murky dating history. Before competing to win the heart of Jake Pavelka the blonde dated a man who was arrested in what was then the biggest drug bust in Central Florida's history. Chase Alley was booked on 50 counts of conspiracy to buy, possess and sell marijuana and faced charges of money laundering and drug trafficking.
Article continues below advertisement
16. Blah Success Rate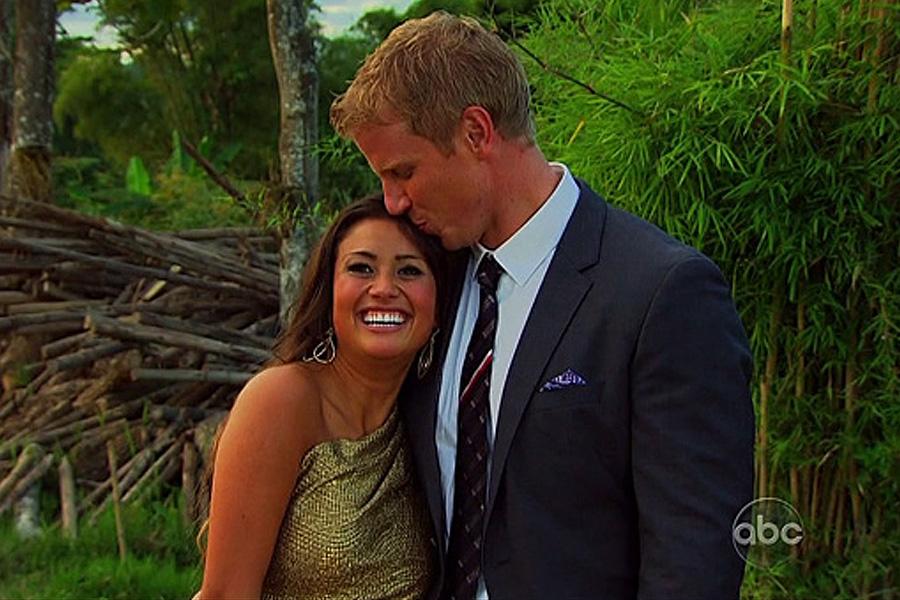 It may be a romantic show but don't go on The Bachelor looking for love otherwise you may end up disappointed. There have been 17 completed seasons of the contest and, according to WetPaint.com, only 16 percent of the couples are still together. Jason and Molly Mesnick and recently wed Sean Lowe and Catherine Giudici are the lucky ones.