Exclusive
It's War! Johnny Weir's Nude Photo REVEALED As He Splits From Husband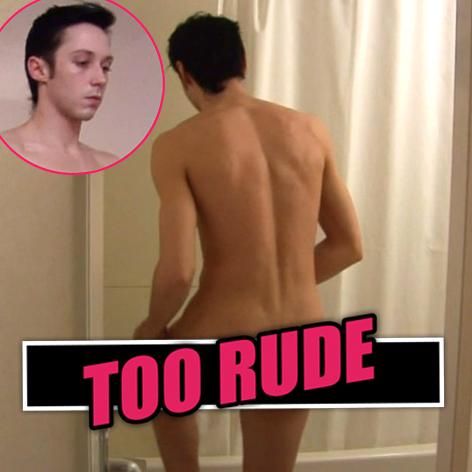 It's getting ugly. Two years after Olympian Johnny Weir and Victor Voronov tied the knot, their marriage has imploded in a maelstrom of assault allegations and worse. As the bitter back and forth escalates, Weir admitted Thursday, "The worst he could do would be to post naked photos that we have between each other …" But RadarOnline.com has learned, Weir has already done that himself!
Weir gave fans a fast of his rear view during an episode of his Sundance Channel reality show Be Good Johnny Weir back in March 2010, as he climbed into the shower and spent some quality time with a foot massager.
Article continues below advertisement
"I do not get laid nearly enough," he said in the steamy clip, "nor am I allowed to be laid. So this machine was basically the closest thing I could get to sex. To real, unbridled, passionate, sweaty dirty sex. Oh daddy!"
Not long after, he and Voronov would marry.
GALLERY: Winter Olympics! Ice Skating's 35 Secrets, Tragedies & Scandals
But now, if Voronov were to leak the pics as their relationship goes up in flames, it seems unlikely Weir would be fazed. He said himself, "I look flawless!"