Winter Olympics! Ice Skating's 35 Secrets, Tragedies & Scandals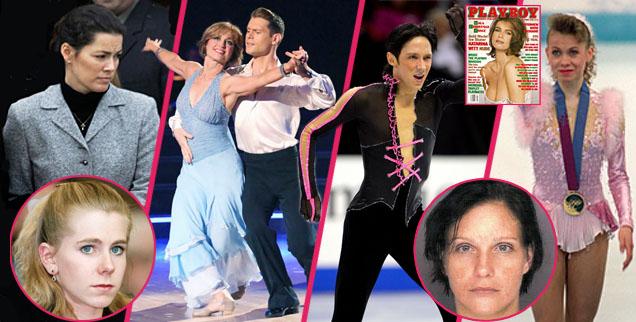 While figure skating is the most beautiful Winter Olympic sport, cracks have often marred the lives of the athletes who have given us some of the world's most graceful moves. Illnesses, drug addiction, arrests, and messy divorces are just some of the shocking challenges that have had the athletes skating on thin ice away from the spotlight. With the 22nd Winter games beginning Feb. 6 in Sochi, Russia, and being telecast on NBC, here's Radar's guide to the secrets, tragedies, and scandals of the ice skating stars:
Article continues below advertisement
Tonya Harding/Nancy Kerrigan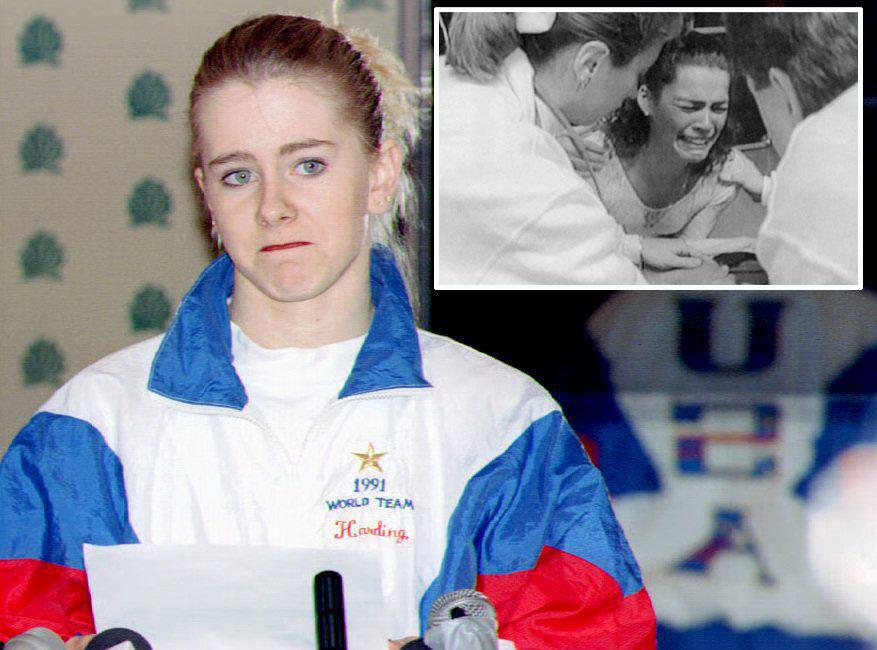 Skating Shocker! Tonya Harding's Henchmen Attack Nancy Kerrigan: It was the whack heard 'round the world in January 1994 when top U.S. figure skater Nancy Kerrigan got clubbed on the knee with a police baton – and it was learned her attackers were hit men hired by the ex-husband of a rival American skater, Tonya Harding. Kerrigan recovered from the attack to win a silver medal at the 1994 Winter Olympics while Harding finished 8th. Harding maintained she didn't know about the attack until after it had taken place, but eventually pleaded guilty to hindering the prosecution by failing to report the assault. After being banned from skating, Harding went on to a bizarre career as a boxer.
Evan Lysacek And Vera Wang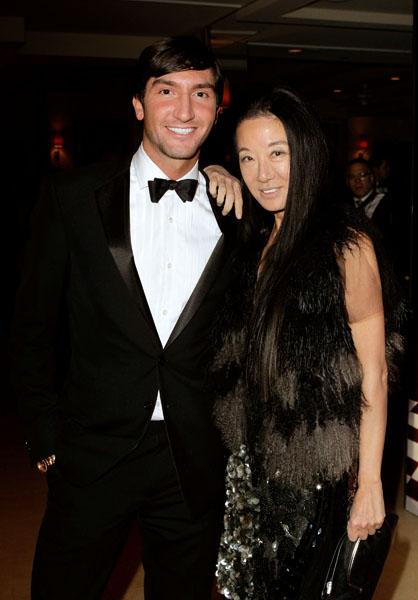 Evan Lysacek And Vera Wang In A Relationship?: 2010 Olympic gold medalist and Dancing with the Stars celebrity Lysacek made headlines in 2012 when sources said he was living with fashion designer Vera Wang, who had split up from her husband. New York Daily News sources implied Lysacek, then 27, might be responsible for breaking up the marriage of 63-year-old Wang. But the designer, who created Lysacek's Olympic costumes and once was a skater herself, denied any hanky panky last year, explaining, "I'm his mentor." Meanwhile, Lysacek told Katie Couric he never lived in her Beverly Hills home as reported.
https://radaronline.com/exclusives/2013/02/vera-wang-boy-toy-denies-dating-figure-skater-evan-lysacek/
Article continues below advertisement
Tonya Harding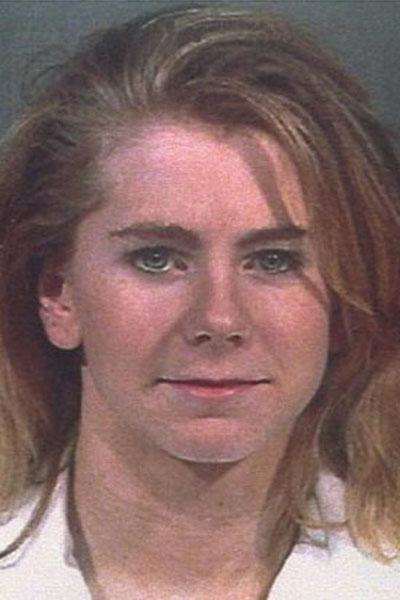 Tonya Harding Arrest: The Olympic skater known for her role in the 1994 attack on Nancy Kerrigan got in trouble again in February 2000. She was booked into a Clark County, Washington lockup on a domestic violence charge after she punched and threw a hubcap at a former boyfriend. Harding was sentenced to three days in jail and 10 days of community service.
Article continues below advertisement
Sonja Henie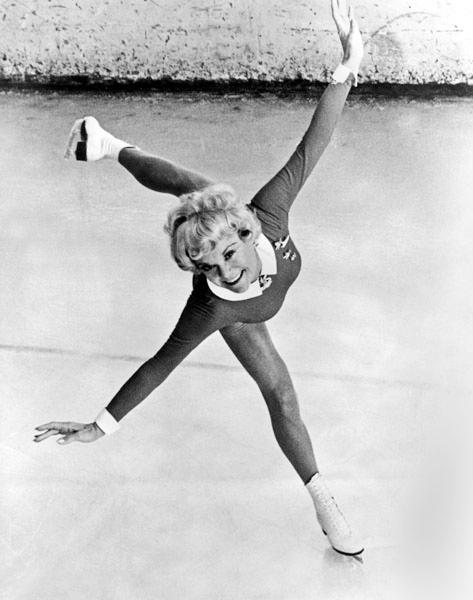 Was Sonja Henie Heinous?: The famed Norwegian figure skater won Olympic gold medals in 1928, 1932, and 1936 and later had a successful movie career. But she raised eyebrows with her private behavior. In the 1985 book Queen of Ice, Queen of Shadows: The Unsuspected Life of Sonja Henie, brother Leif Henie revealed her violent temper and bitter feuds with other female skaters. Sonja was also believed to be a Nazi sympathizer. According to the book, she had once given Adolf Hitler the Nazi salute and said "Heil, Hitler."
Article continues below advertisement
Nancy Kerrigan and Jerry Solomon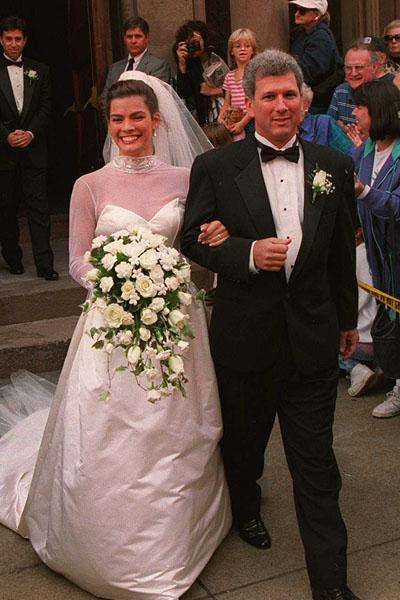 Nancy Kerrigan And Her Married Manager: After recovering from the kneecap attack, and winning a silver medal at the 1994 Olympic Games, Kerrigan got into a relationship with her manager, Jerry Solomon, who was married. But Kerrigan insisted she wasn't a home wrecker as Solomon was separated from his wife Kathy when their romance began. Still, it tarnished Kerrigan's good girl image and her former fiancé Bill Chase told American Journal of Solomon, "He's hit the jackpot. He's a middle-aged guy who just left his wife and got himself a nice young girl with a ton of dough." Kerrigan, now 44, and Solomon, 60, married in 1995 and have three kids. She'll be doing some skating commentary for NBC at the 2014 Olympics.
Article continues below advertisement
Gracie Gold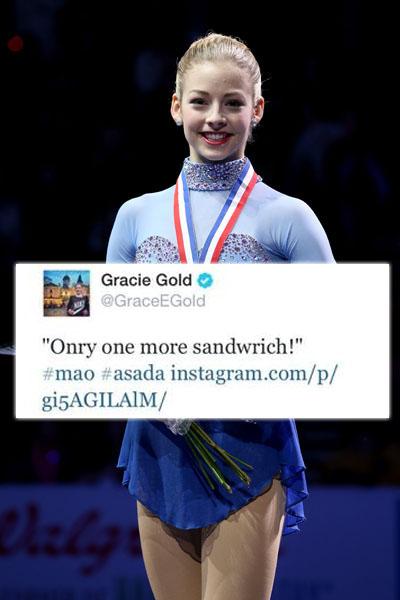 Racially Insensitive Tweet?: In November 2013, up and coming U.S. Olympic hopeful Gracie Gold got charged with racial insensitivity. After finishing fourth in the NHK Trophy event, Gold posed with the winner, Japanese skater Mao Asada, captioning their banquet photo, "Onry one more sandwrich!" It looked like Gold was mocking Japanese trouble pronouncing Rs! Gold soon replaced the tweet with the correct spelling, "Only one more sandwich!" and later apologized via Twitter, writing, "I am deeply sorry for any unintended offense" and saying she had the "utmost respect" for the Japanese people.
http://ohnotheydidnt.livejournal.com/83285723.html
Article continues below advertisement
Peggy Fleming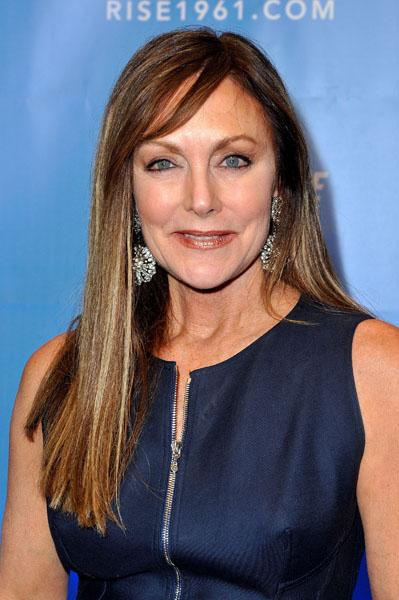 Peggy Fleming Beats Breast Cancer: In 1998, thirty years after she'd won the Olympic gold medal in figure skating, Fleming was shocked to be diagnosed with breast cancer. However, her cancer was detected in its early stages, and surgery was successful. Fleming has become an activist for early detection of breast cancer, and she's said about her own struggle, "You find out you are a lot stronger than you thought you could be. I realize the good times have given me confidence, but the bad times have given me strength."
Article continues below advertisement
Tonya Harding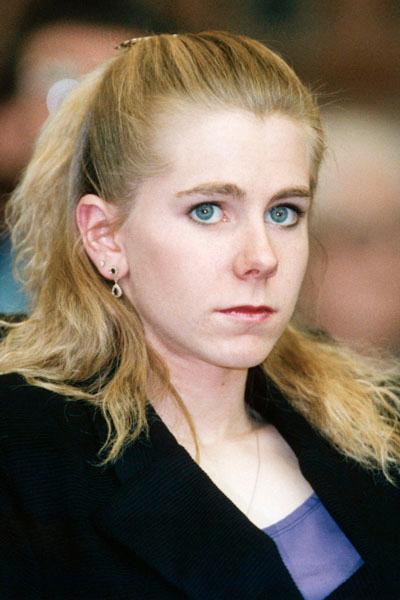 Tonya Harding Sex Tape: Notorious kneecap scandal queen Harding was tainted again when her ex-husband, Jeff Gilloly, who was responsible for the attack on Nancy Kerrigan, sold their alleged "wedding night" sex tape to a tabloid TV show. In September 1994, the tape was released and stills from it also were published by Penthouse. Later, Harding wrote a memoir in which she accused Gillooly of raping her at gunpoint. She now lives with her new husband and toddler son in rural Oregon.
Article continues below advertisement
Linda Fratianne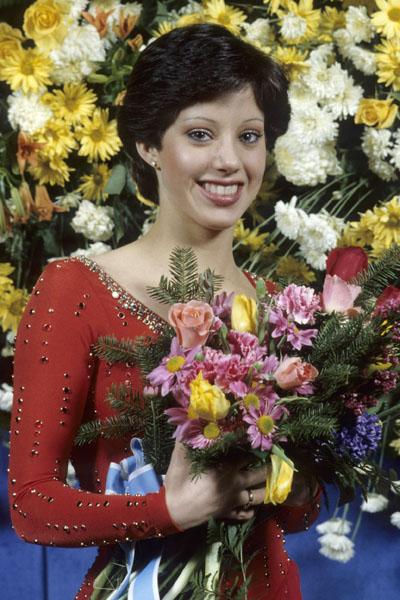 Linda Fratianne's Plastic Surgery: Before winning the silver medal at the 1980 Olympics, Fratianne got a nose job! While getting a deviated septum corrected, Fratianne also got her nose cosmetically streamlined. "I always thought I might have it done," she told People magazine at the time. "I was never really self-conscious about my nose, but I knew it was there. I looked at it in mirrors when I passed, and I might think about it when I was talking to someone."
Article continues below advertisement
Johnny Weir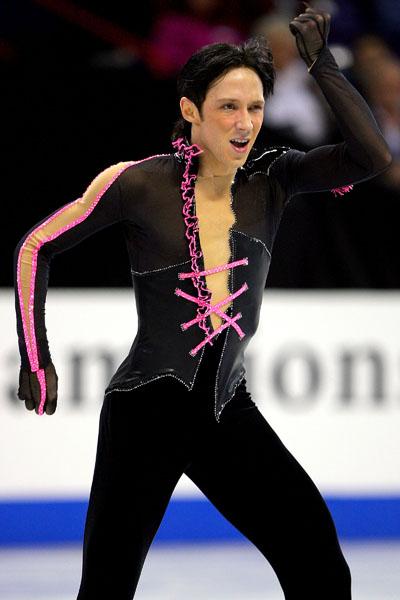 Johnny Weir "Too Gay"?: The flamboyant U.S. Olympic figure skater, who just missed getting Olympic medals in 2006 (when he finished 5th) and 2010 (finishing 6th), responded to remarks made by Canadian commentators that he is "too gay" for figure skating and needed a gender test! Weir told Joy Behar on her talk show, "I just wish they would think before they actually said it. There are so many kids like me, coming after me, whose parents might repress them just because they saw what they said about me, that their kids are going to turn out like me. And I think me is pretty fabulous." Gay and proud Weir closed out 2011 by marrying his boyfriend, Victor Voronov.
Article continues below advertisement
Tai Babilonia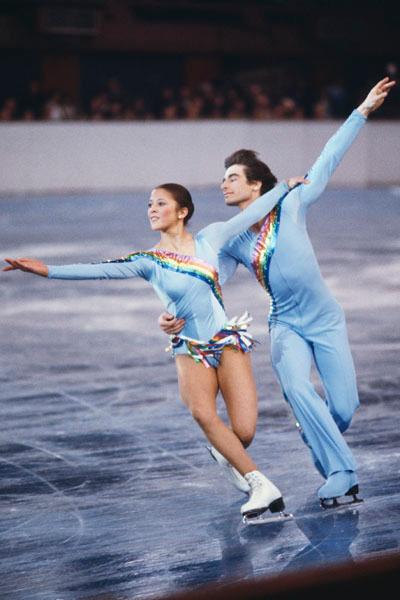 Tai Babilonia's Suicide Attempt: Babilonia and her pairs' partner, Randy Gardner, were heavy favorites to win the gold medal for America at the 1980 Winter Olympics. But the two were heartbroken when Gardner aggravated a groin injury and they had to withdraw from the competition. Even though she went on to perform at ice shows, Babilonia couldn't shake off the Olympic disappointment and attempted suicide after she became addicted to alcohol and amphetamines. But she later turned her life around.
Article continues below advertisement
Miki Ando
Miki Ando Becomes Single Mom: The Japanese skater who finished 5th at the 2010 Olympics became a single mom in April 2013, shocking her conservative country. Afterwards, unmarried Ando candidly told the media although she'd considered an abortion, "I decided to choose the child's life over skating. I decided that I wanted to have a kid as a single woman." She's refused to name the father but revealed in May that she has started living with fellow pro-skater Nanri Yasuharu. Ando retired rather than compete in her third Olympics in 2014.
Article continues below advertisement
Meryl Davis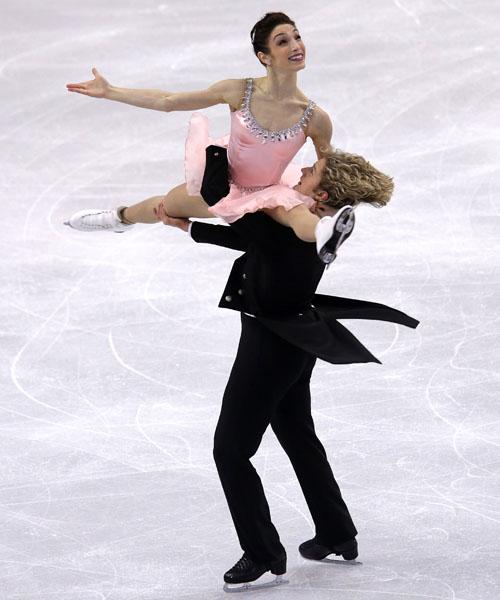 Meryl Davis Triumphs Over Disability: Davis and her ice dance partner, Charlie White, are favorites to win the gold in Sochi, and if they do, it will be a miracle given her background. Davis is dyslexic and lacks depth perception. She has trouble seeing with her right eye and mom Cheryl has said during warm ups, Davis can't see how far away the other skaters are: "It's pretty scary…she depends on Charlie a lot…he protects her." When competing, Davis memorizes where the painted lines are on the ice so she can get her bearings.
Article continues below advertisement
Carol Heiss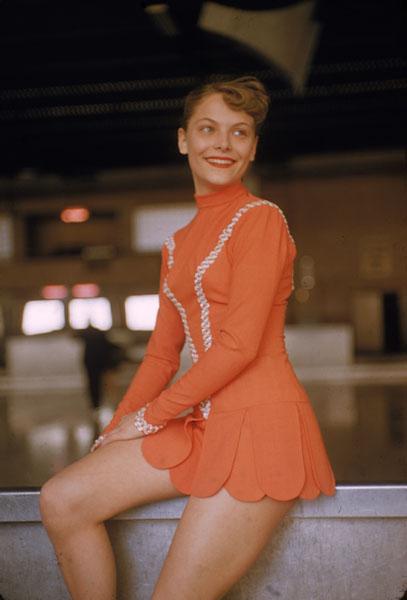 Carol Heiss' Ill Mother: In 1956, Heiss, 16, won the Olympic silver medal in ladies' singles. But when she did so, Heiss' heart was breaking as her mother was dying of cancer. After her mother died later that year, Heiss vowed to win an Olympic gold medal in her honor—which she did in 1960 in her second time at the games. After the Olympics, Heiss, now 73, attempted a Hollywood career, but only made one film, "Snow White and the Three Stooges."
Article continues below advertisement
Tenley Albright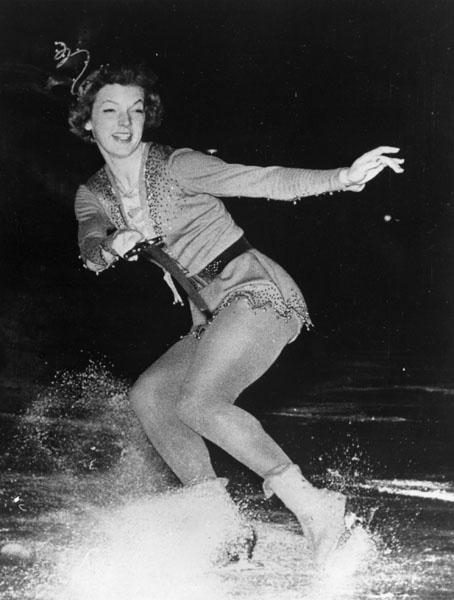 Tenley Albright: The first American female skater to win an Olympic gold medal in ladies' singles (in 1956) Albright beat polio as a girl. In fact, she believed skating helped her triumph over the disease she contracted at age 11. "At first nobody knew whether I ever would walk again or not," she recalled. But they recommended skating and the rest was history. Albright later became a doctor.
Article continues below advertisement
Victor Petrenko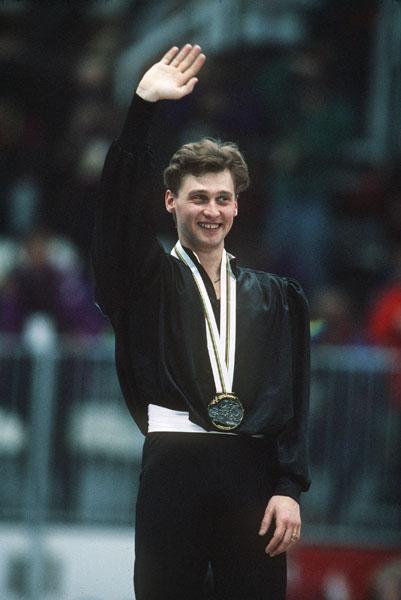 Victor Petrenko DUI: In January 2004, Petrenko, 1992 Olympic champion for the Unified Team, was arrested on suspicion of driving under the influence after crashing his car into a utility pole in Connecticut and refusing to take a breathalyzer test. Petrekno's record was later cleared after he completed an adult alcohol education program.
Article continues below advertisement
Brian Boitano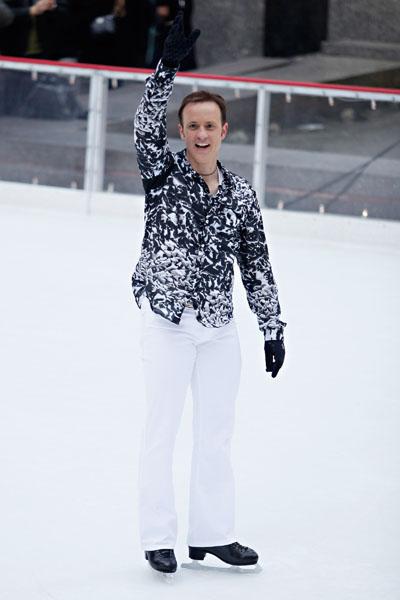 Brian Boitano Reveals He's Gay: Boitano thrilled America with his Napoleon-themed routine to win the men's figure skating gold medal in 1988, and recently did himself proud again by coming out as gay. The private Boitano said he never intended to reveal his sexual orientation until President Obama chose him for the U.S. Olympic delegation to Sochi. In the face of the Russians' homophobic policies, Boitano announced on Dec. 19, "Being gay is just one part of who I am. I don't feel that I can represent the country without revealing this incredible side of myself."
Article continues below advertisement
Jane Torvill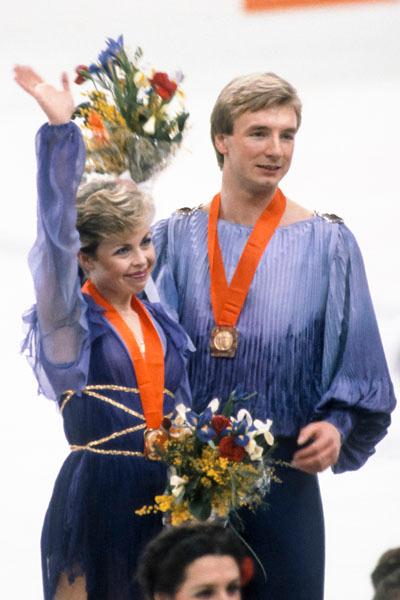 Jane Torvill's Infertility Battle: In perhaps figure skating's most electrifying performance ever, Torvill, along with her ice dancing partner Christopher Dean, won the Olympic gold medal for Britain with their "Bolero" routine in 1984. Two years ago, an emotional Torvill revealed her personal trauma of having IVF treatments and an ectopic pregnancy. Torvill confided on TV that because of her career, "I left motherhood quite late. And I was into my forties by then." Torvill and her husband, U.S. sound engineer Phil Christensen, eventually adopted two children.
Article continues below advertisement
Christopher Dean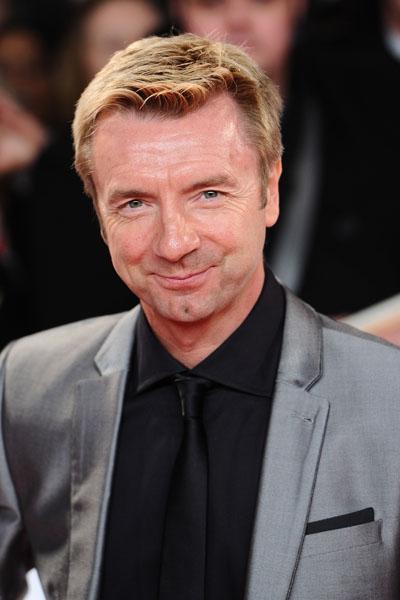 Christopher Dean Marital Breakup: Jane Torvill's ice dancing partner, fellow gold medal winner Dean, has had trouble with his real life couplings. In 2010, Dean was caught spending five nights with a married co-star after splitting from his second wife (of 16 years), former U.S. figure skater Jill Trenary, mother to his two kids. Dean, 55, and Karen Barber, 52, who are both judges on England's TV show Dancing on Ice, are still in a relationship.
Article continues below advertisement
Michael, Brenda and Nancy Kerrigan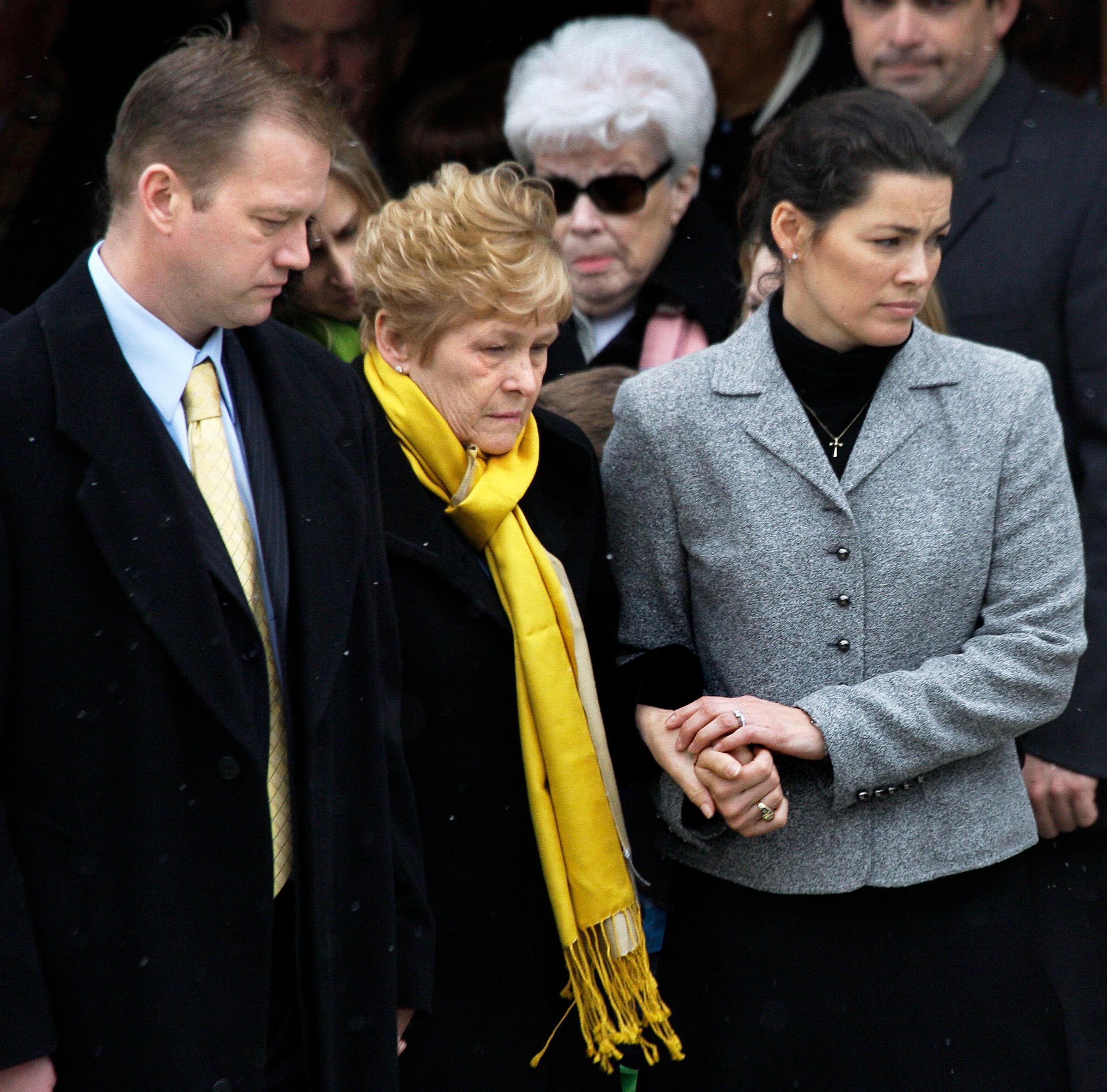 Nancy Kerrigan's Family Tragedy: In January 2010, Kerrigan's father Daniel, 70, died after her disturbed brother, Mark, allegedly choked him in a drunken rage. Prosecutors charged 46-year-old Mark's actions led to his father's death-- but family members, including Nancy, stood by Mark, saying the death was caused by a pre existing heart condition. In 2011, Mark Kerrigan was acquitted of manslaughter but found guilty of assault and battery. He was sentenced to 2½ years in prison with six months suspended.
Article continues below advertisement
Dorothy Hamill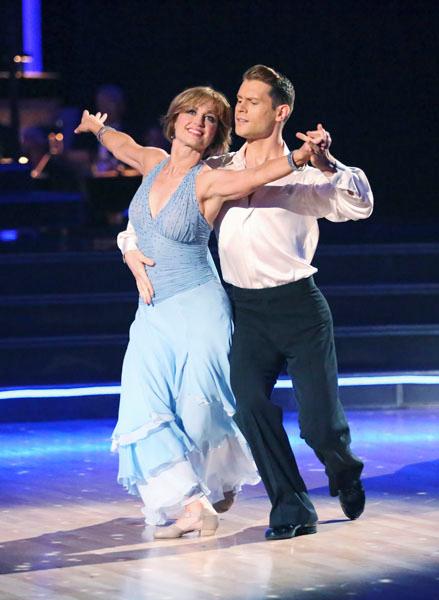 Dorothy Hamill Went For Broke: The 1976 Olympic gold medal winning ice skating legend purchased the Ice Capades but had to sell the company in 1995 and filed for bankruptcy herself in 1996, citing debts of $1.6 million. Famed for her pixie haircut as well as her skating, Hamill, who recently appeared on Dancing with the Stars (but had to drop out in March 2013 due to injury), blamed her ex-husband, Kenneth Forsythe, for the business failure.
Article continues below advertisement
Oksana Baiul
Oksana Baiul DUI: Baiul won the gold medal for the Ukraine at the 1994 Olympics that was famously marred by the Tonya Harding/Nancy Kerrigan circus. Three years after she triumphed in the Lillehammer Games, however, Baiul was arrested for driving under the influence after she crashed her car into a tree in Connecticut. The charges were eventually dropped after Baiul met the terms of probation and completed an alcohol education program.
Article continues below advertisement
Nicole Bobek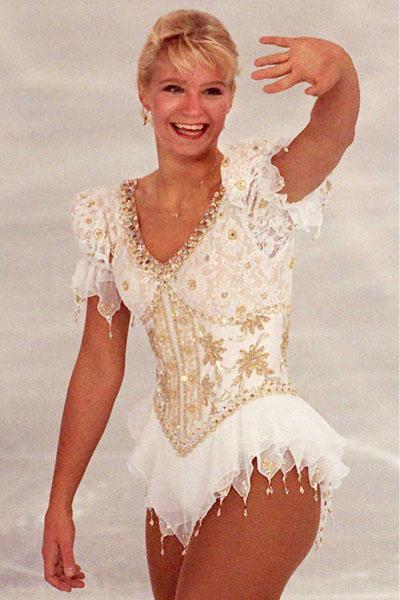 Wild Child Nicole Bobek: The only ice queen to come close to Tonya Harding's notoriety, Bobek got in trouble before competing in the 1998 Olympics. Bobek was charged with first degree home invasion in 1994 after using an access code to enter a friend's Michigan garage and home (she allegedly stole cash from a purse inside). In January 1995, she was given two years' probation and a choice between 50 hours of community service and 30 days in jail. But Bobek's motion for probation discharge was granted by the court after news of her case was leaked by the media (in violation of the rules surrounding minors—Bobek was then 17).
Article continues below advertisement
Nicole Bobek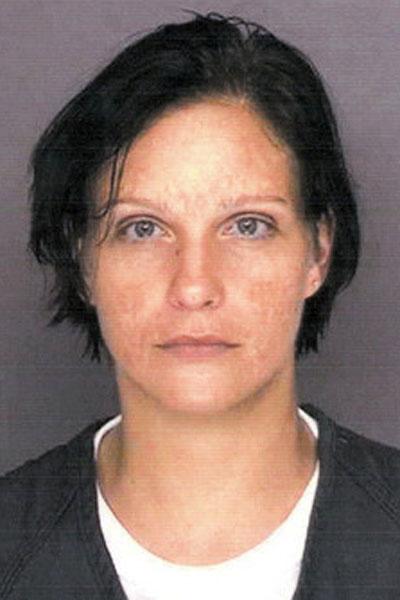 Ice Queen's Trouble With Crystal Meth: Nicole Bobek saw her Olympic dreams crash and burn in 1998, when, with a hip injury severely impairing her, she fell several times at the Games and finished 17th. Years later, in 2009, Bobek was charged with conspiracy to distribute methamphetamine and was alleged to be a member of a drug ring. She pled guilty in 2010 and was sentenced to five years' probation. Bobek, who admitted she had been a drug addict, has since lost weight and returned to skating in various exhibition events. "I knew what I needed to do more than anything was get in shape and prove to myself I still had this in me," she said in 2012.
Article continues below advertisement
Katarina Witt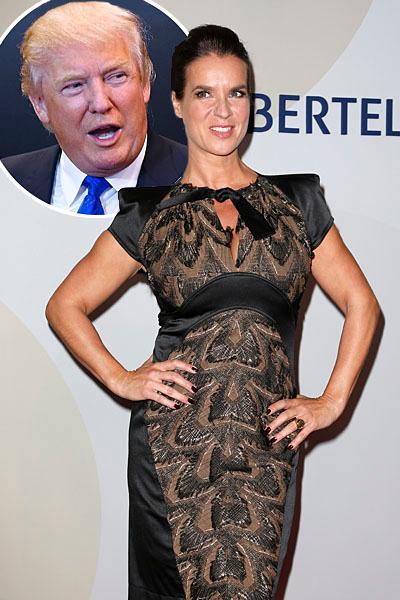 Katarina Witt Rejects Donald Trump: The German two-time Olympic gold medalist from the '80s once revealed she had to dodge the unwanted attentions of the Donald! The then-single mogul asked her for a date, Witt said. "He gave me his private number but I didn't call. He said I was the first person to do that. I joked, saying, 'Somebody has to start a trend,'" Witt recalled. Now 48, she's never married.
Article continues below advertisement
Dorothy Hamill, Ken Forsythe and daughter Alexandra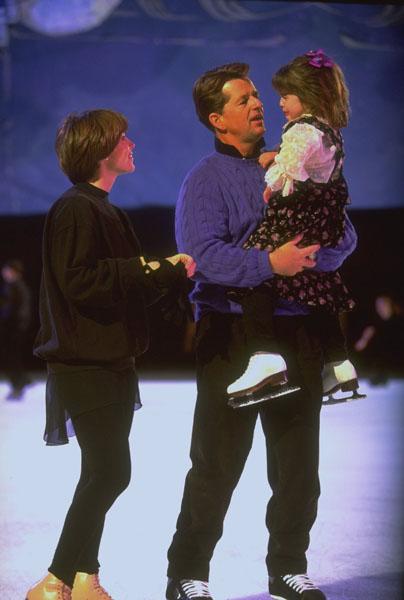 Messy Divorce For Dorothy Hamill: America's sweetheart, who won the ladies' figure skating gold medal in 1976, was devastated years later when she discovered her second husband, Dr. Kenneth Forsythe, had had two affairs. While promoting her memoir, Hamill told reporters Forsythe had slept with a friend while she was pregnant with their daughter, Alexandra, and also strayed with her young Ice Capades stand-in! In 2007, Forsythe told People magazine, "I'm sorry that Dorothy, after all this time, still finds it necessary to bring up negative things."
Article continues below advertisement
1961 US Figure Skating Team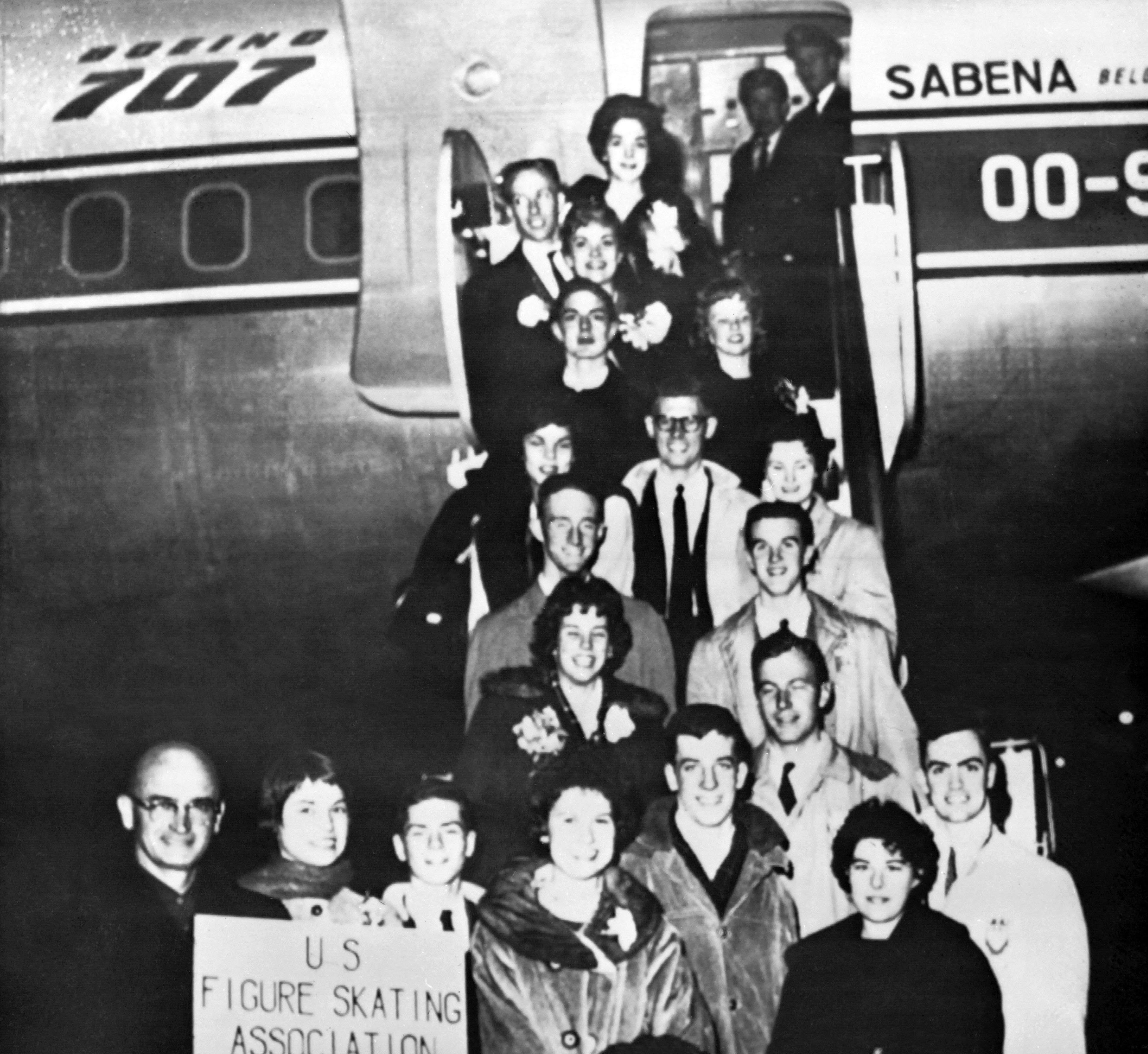 Plane Crash Wipes Out U.S. Figure Skaters: It took U.S. figure skating years to recover after a 1961 plane crash killed the entire 18-member U.S. figure skating team who were on their way to the World Championships in Prague, Czechoslovakia. The Sabena flight from New York plunged into a field while trying to land at a scheduled stop at Brussels, Belgium. At the time, it was the worst air disaster ever involving a U.S. sports team.
Article continues below advertisement
Christopher Bowman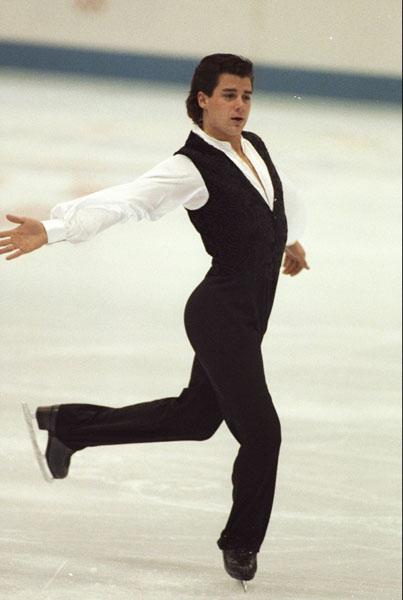 Bowman The Showman OD's: The skater they called "Bowman the Showman" competed in two Olympic Winter Games, finishing 7th in 1988 and improving to 4th in 1992. But Christopher Bowman spent years living a party boy lifestyle and ballooned to 300 pounds. He abused drugs and ran through all his money. Bowman died at age 40 of an accidental drug overdose in 2008 in a Los Angeles motel room.
Article continues below advertisement
Scott Hamilton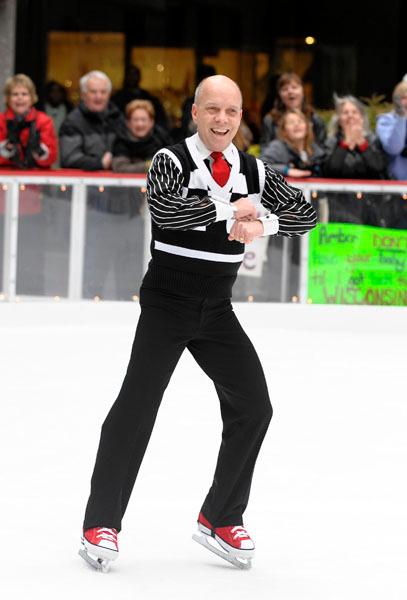 Scott Hamilton's Health Battles: The diminutive figure skater, known for his backflip and 1984 Olympic gold medal, beat testicular cancer in 1997. And the gutsy star, who is married with two kids, was diagnosed with a benign brain tumor in 2004 that was treated at the Cleveland Clinic. In June 2010, he had surgery to prevent recurrence of the tumor and in Nov. 2010, Hamilton sought additional treatment after an artery in his brain had been nicked in the previous surgery. Fans can catch Hamilton's skating coverage in Sochi for NBC.
Article continues below advertisement
Jamie Sale and David Pelletier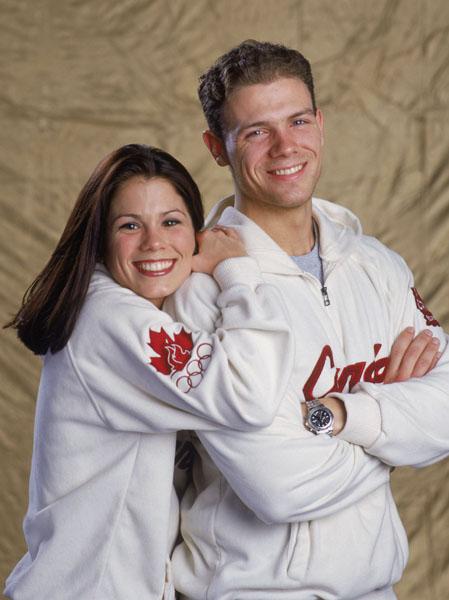 Skating Sweethearts Jamie Sale and David Pelletier Divorce: The Canadians were a couple on and off the ice and famously won the Olympic pairs competition in 2002. Sale and Pelletier first were given the silver medal, but after a judging conspiracy was revealed that gave the gold to a Russian pairs' team, they were later awarded the first place medal. But their 2005 marriage didn't have a fairy tale ending. In 2009, after Sale was teamed with hockey player Craig Simpson on the Canadian skating reality show Battle of the Blades, she divorced husband Pelletier, and Simpson also left his wife. Salé married Simpson in 2012, and they had a daughter in 2013.
Article continues below advertisement
Dick Button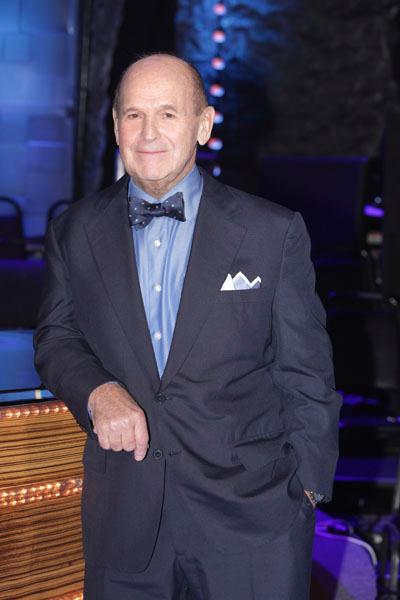 Did Dick Button Get Gay Bashed?: The 1948 and 1952 Olympic men's skating champion later spent years as a popular TV skating commentator. But in 1978, Button and five other men were mugged in New York's Central Park when they were attacked with sticks and bats by a gang of young thugs. Button wound up in the hospital with a skull fracture over the right eye. It was reportedly a gay bashing.
Article continues below advertisement
Katarina Witt Stalker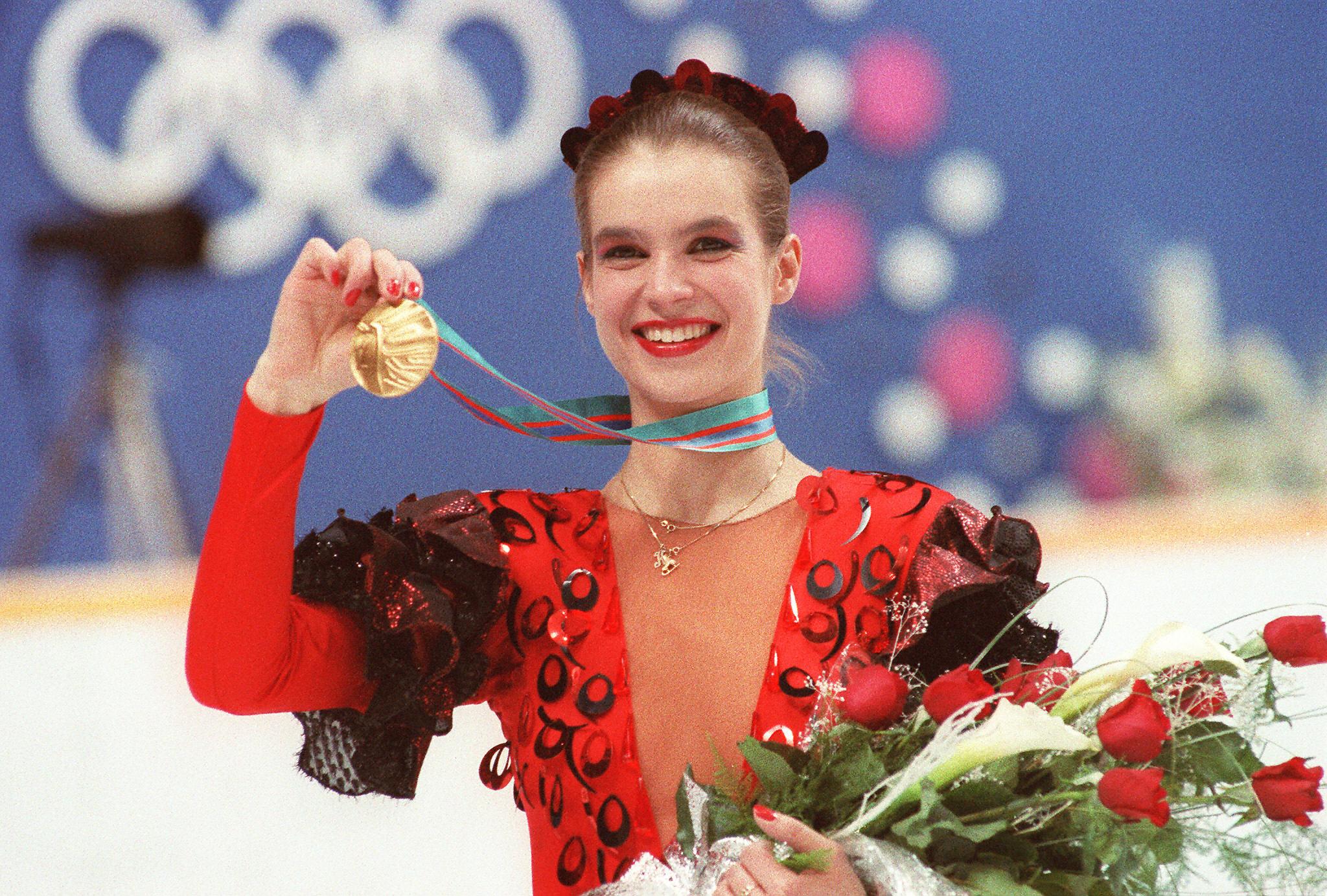 Katarina Witt Stalker: The beautiful East German skater, who won Olympic gold in both 1984 and 1988, was plagued by a stalker, Harry Veltman III, who thought he was married to her! Veltman wrote Witt (known for her resemblance to actress Brooke Shields) hundreds of love letters and sent her nude photos. He was convicted of sending threatening mail in 1992 and sentenced to 37 months in a psychiatric hospital.
http://articles.latimes.com/1992-03-13/local/me-3914_1_katarina-witt
http://articles.latimes.com/1992-06-02/local/me-628_1_katarina-witt
Article continues below advertisement
Katarina Witt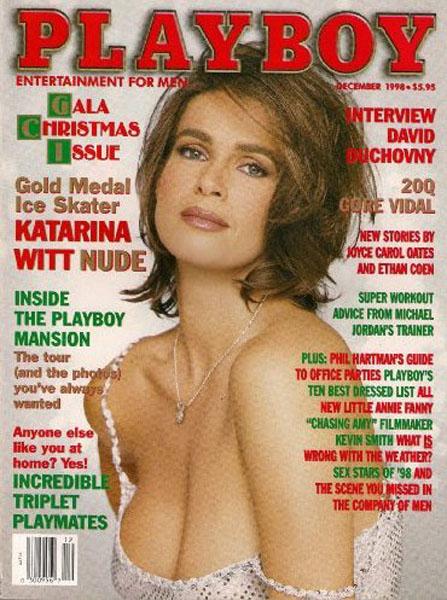 Katarina Witt Poses Nude For Playboy: In 1998, Witt reportedly earned one million dollars posing naked for Playboy magazine. Witt showed off her assets on a beach in Hawaii for the shoot and certainly proved how big her Olympic fame was ten years after winning her second gold medal--the issue sold out! "I did Playboy ­because I wanted to be provocative," she explained. "I wanted to get away from being an ice ­princess."
Article continues below advertisement
Yuna Kim and Brian Orser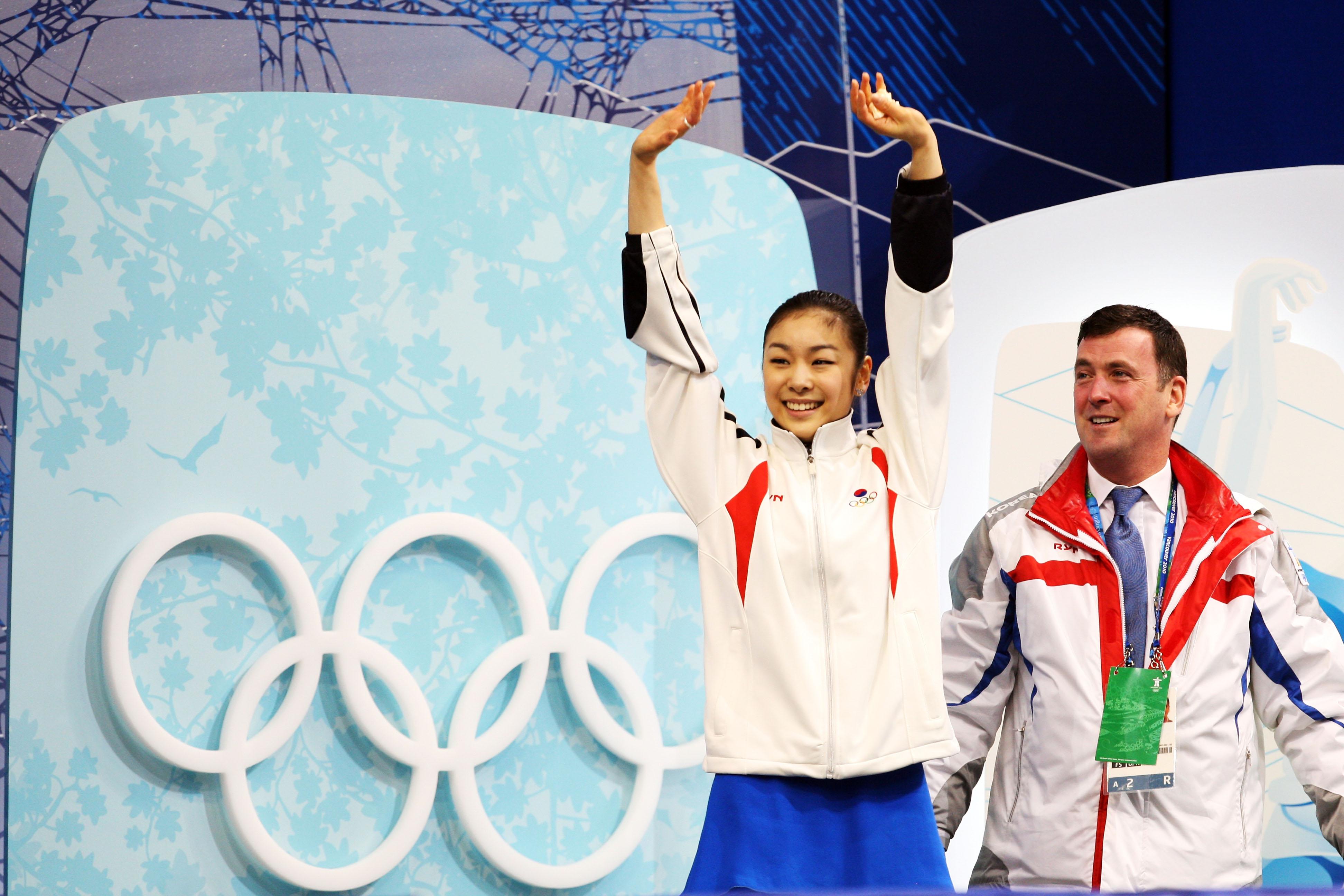 Yuna Kim's Feud With Former Coach: Kim skated with sheer perfection in winning the Olympic gold medal in 2010 and she hopes to retain her ladies' single title in Sochi in 2014. But the South Korean beauty has changed coaches since 2010—and got involved in a bitter feud with former coach (and 1988 Olympic silver medalist) Brian Orser! The coach claimed he never got the reasons for his dismissal, was treated with disrespect by Kim's family, and that Kim told him she was confused about why it happened as well. Kim later tweeted that Orser was a liar! In a Tweet later removed, Kim wrote, ``Would you please stop to tell a lie, B? I know exactly what's going on…."
Article continues below advertisement
Dorothy Hamill and Dean Paul Martin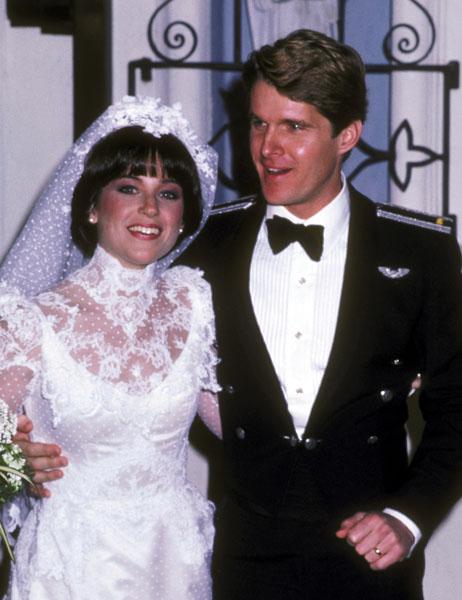 Dorothy Hamill Loses The Love Of Her Life: Years after she won her gold medal in 1976, Hamill remains one of America's favorite former Olympians. And Hamill, now 57, revealed to the public in her memoir A Skating Life the deep pain she felt when her first husband, Dean Martin's son Dean Paul Martin, died in a plane crash. She married Dean Paul, whom she called "the love of my life" in 1982 but they divorced two years later after he admitted he couldn't be faithful. In 1987, Martin enlisted in the Air National Guard and flew his jet into a mountain while on a training flight.