Holly Bobo Murder Suspect Has Long Rap Sheet, Including Shooting His Mother In The Knee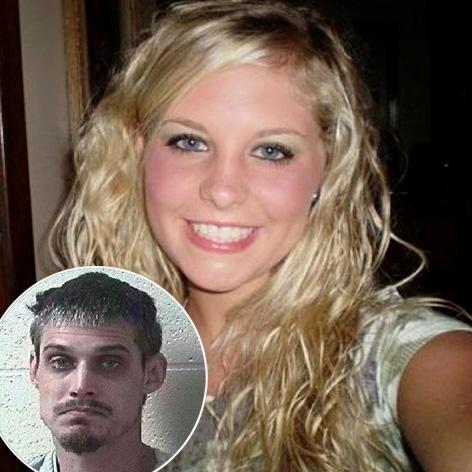 As the man accused of the murder and kidnapping of Holly Bobo sits in a Tennessee jail his long rap sheet has been uncovered, including shooting how own mother in the knee.
Bobo was 20 when a man in camouflage took her from her garage in April 2011 and this week Zachary Adams was charged in her murder, but the authorities have not said whether they have found her remains.
Adams, 29, was arrested on February 28 for aggravated assault charges stemming for an unrelated incident with another woman who claimed he put a gun to her head and threatened to "gut" her.
Article continues below advertisement
However, his first documented arrest was in 2002 at age 18 when he was arrested for drug possession and driving infractions and then in 2004 he was arrested for aggravated domestic assault against his mother, JacksonSun.com reported.
According to his arrest affidavit filed at the Decatur County Courthouse he "recklessly shot his mother, Cindy King, in the knee with a Glock 9mm pistol."
His mother and step-father sought an order of protection, writing: "We are in fear of our lives. He shot his mother point blank with a 9mm Glock. He is a danger to us and the community."
Instead of spending any of his 11 months and 29 day sentence behind bars he spent six months in rehab.
The following year he was arrested after threatening to shoot his grandparents.
He continued to rake up arrests and charges and was released from jail just days before Bobo was kidnapped according to court records.
PHOTOS 52 Crimes That Shocked The World
September 17, 2007 – He tested positive for methamphetamine and marijuana and failed to abide by curfew
Article continues below advertisement
November 4, 2009 – Adams was sentenced to three years in state prison for drug possession. Court records do not indicate when he was released from prison.
April 4, 2011 – Adams is arrested again for fabricating/tampering with evidence, assault on a police officer, resisting arrest, and possession of cocaine and other drugs.. Nine days later Bobo was kidnapped.
The evidence presented to the grand jury has not been made public but he is scheduled to return to court on Tuesday, March 11.