Missing Holly Bobo: Break In Case As Investigators Arrest A Man & Search Farm Near Home Where She Disappeared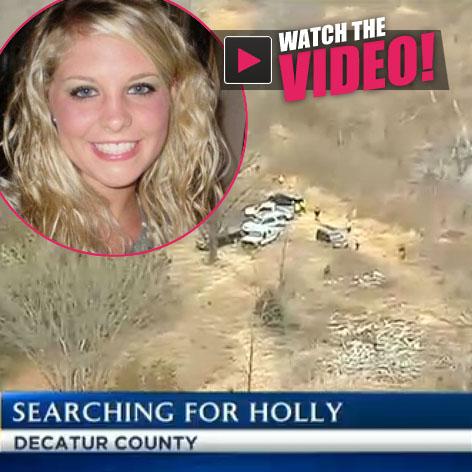 Holly Bobo's family has been desperate searching for her since she was taken from her home in 2011 and now investigators may finally have a break in the case, having made an arrest that may be related to the case and searching property that is just 15 miles from the home from which she disappeared.
The blonde nursing student was last seen in 2011 by her brother walking away from her Tennessee home into the woods with a man wearing camouflage, whom he mistakenly thought was her boyfriend at the time.
Article continues below advertisement
There have been no signs of the cousin of country music singer and Survivor contestant Whitney Duncan since her disappearance but the Tennessee Bureau of Investigation and the Federal Bureau of Investigation have been searching a farm near her home, bringing in cadaver dogs and a small Bobcat excavator machine to scour the property, but have indicated that they believe Holly is still alive.
TBI Director Mark Gwyn held a press conference on Friday, February 28, stating the two agencies "Began executing search warrants in Decatur and surrounding counties. We're also conducting several interviews in Decatur and surrounding counties."
Zachary Adams, who lives on the property being searched, has been arrested on unrelated aggravated assault charges WIBW reported. He reportedly told a newspaper that "I'm not the one," while in court on Monday. His bond was set at $1 million and his next court date is scheduled for March 10.
"We've come a long way and it's taken a long time to get to the point we are now," Gwyn also said about the investigation, without revealing many details. "Now's not the time to put anything in jeopardy. We believe there are people, individuals, in Decatur County that have information in the disappearance of Holly Bobo, and we're asking them to come forward."